Shut Down! Zendaya 'Wants No Part' Of Giuliana's Desperate Attempts To Apologize On-Air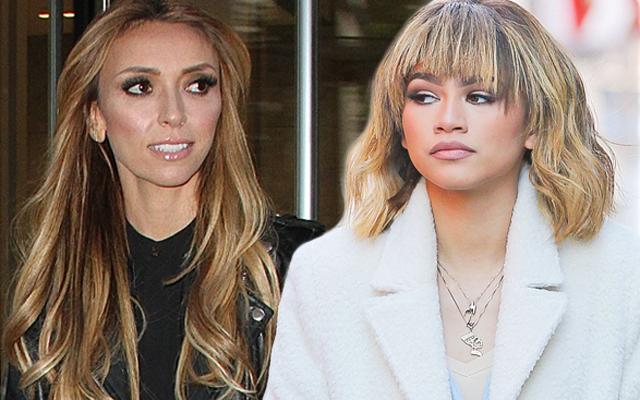 Zendaya Coleman has been offered multiple opportunities to co-host E!'s Fashion Police and the red carpet for the Academy Awards, but the Dancing with The Stars champ has refused because of her vicious feud with Giuliana Rancic that rages on a year after their infamous falling out.
The drama between the two women began last February when Rancic, 41, infamously criticized Coleman for choosing to wear her hair in dreadlocks at the 2015 Academy Awards.
Article continues below advertisement
After their feud exploded, Fashion Police "wanted to book Zendaya as a co-host," an insider told RadarOnline.com.
The show's executive producer, Melissa Rivers, was so determined to get the former Disney star that she personally reached out to her to try to make it happen.
"Zendaya appreciated the offers, but declined," said the insider.
However, Coleman's refusals were just the beginning of her snubs against the program — and Rancic.
.
"Separately, executives handling the red carpet shows for the network asked if Zendaya would have any interest in participating in co-hosting...she declined," the source said.
The 19-year-old singer also refused to be interviewed by E! Live from the Red Carpet reporter Rancic at both the Grammys and Golden Globes. Instead, she was interviewed at both events by Ryan Seacrest.
"Zendaya's team would not allow Giuliana to interview her," the source said, adding that "they never will."
Radar has learned that one reason is because Rancic is desperate to apologize to Coleman on-air in order to put their fight in the past once and for all.
However, Coleman's team "wants no part of it," the insider insisted. "What's done is done."
A rep for Coleman did not immediately respond to Radar's request for comment.