Exclusive
Sexist? We Report, You Decide! FOX Hits Back At ANOTHER Lawsuit From Ex-Staffer Who Claimed Network Is 'Hostile'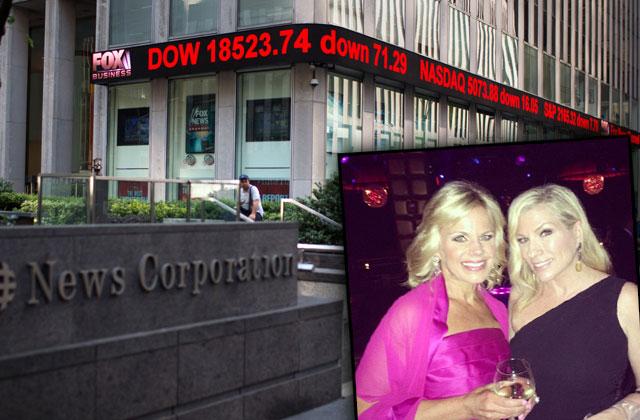 Article continues below advertisement
Lena Jemmott filed a complaint for employment discrimination against Fox News on June 27, 2016. Attached to her complaint was a letter written by a law firm representing her and two other female make-up artists, Hilda Correa-LaPolla and Maureen Walsh.
All three women filed a complaint on August 17, 2015, with the Equal Employment Opportunity Commission, in which they accused Fox News of discriminating against them based on their gender. Jemmott says she was also discriminated due to her race and Muslim religion.
The women – who all worked at Fox News for years – said they were terminated after they complained about the preferential treatment to the only Caucasian male in their department, a man named Bradley Stenson.
Stenson began working at Fox News as a full-time freelancer in 2013 in the Hair and Make-Up Department. He was allegedly favored by the department managers, who were both white males.
The women say that despite Stenson's poor performance, he was given preference over his female colleague's terms of scheduling and other perquisites. He would often spend long periods of time in the manager's office and was openly referred to as a "spy" of the department
Article continues below advertisement
The women claim that after he was hired, the workplace became hostile, due to him referring to women as "b*tches" and "girls." In one incident, they claim, he displayed on his iPad a video of a transgender woman describing sexual acts in graphic language to Jemmot, Walsh and Kimberly Guilfoyle – one of the on-air personalities at Fox News. The incident was reported to Human Resources, but no disciplinary action was taken.
To make the environment even worse, the lawsuit claims Stenson would refer to the station's senior legal analyst, Justice Andrew P. Napolitano, as his "sugar daddy" and said he was always coming on to him. The documents describe his behavior as brazenly open and well-known to the employees and management in the Hair and Make-Up Department, but claim that he was never disciplined for his actions.
It all came to a head when the women were all terminated on the same day back in September 2014 for alleged "misconduct," they state.
Article continues below advertisement
Jemmot claims she was discriminated against following a confrontation with Stenson in August 2014 over her being late. He allegedly raised his open fist as if he was going to slap her, and then began pointing his index finger in her face, state the court documents.
Eventually, she was called into speak with her managers about the incident. While telling her side of the story, the documents claim, the encounter turned odd as one of her managers moved closer to her and began rubbing her shoulders and told her Stenson might not have meant any harm.
She says a so-called investigation began in their department, but they accuse Stenson and other co-workers of conspiring against them and fabricating lies about their attitude and behavior during the course of that inquiry.
Despite all 3 women working at Fox News for years with no complaints – Jemmott (six years), Correa-LaPolla (18 years) and Walsh (10 years) – they say their co-workers began testifying that they were unstable and aggressive.
Article continues below advertisement
During the network's investigation, none of the women were interviewed, they claim. Correa-LaPolla did take a meeting with Human Resourcs, and 20 days later she was fired, along with Jemmott and Walsh. The reason for their termination was alleged to be their "misconduct."
Jemmott added that she was called "picky" for requesting accommodations for her religious practices when scheduling. She claims that another time she was passed up on a promotion for two white co-workers.
Jemmott says the comments made by her co-workers during investigation that lead to her termination were similarly racist and related to her Muslim religion. She says one person called her a "ticking time bomb" and others claimed to be afraid of her due to her being "aggressive and violent."
The women accuse Fox News of giving better treatment to the Caucasian & male employees and discriminating against them for being women despite putting in years with the network. The E.E.O.C appears to still be investigating the claims and has yet to give the women a "right to sue" letter.
Article continues below advertisement
This lawsuit was filed only days before former Fox News host Gretchen Carlson filed suit against the network and exec Roger Ailes, claiming she was fired after turning down multiple sexual advances by him, allegations he has denied.
Most recently, on August 18, 2016, Fox News Network headed to court demanding the makeup artist's federal lawsuit be dismissed from court.
The network – which at the time of the alleged discrimination was run by Roger Ailes – denied that Jemmott was discriminated against by her bosses due to her being a woman.
Further, they claimed that the investigation following the alleged incidents was not biased and she wasn't fired in retaliation for her complaints.
"All actions taken by Fox News with respect to Plaintiff were based on legitimate, non-discriminatory and non-retaliatory business reasons, and were made in good faith and compliance ..." the documents state.
According to Fox News, the E.E.O.C. conducted a lengthy investigation into Plaintiff's discrimination and retaliations claims and determined, "Based upon its investigation, the EEOC is unable to conclude that the information obtained establishes violations of the statutes"
They are demanding the entire lawsuit be dismissed and asked the judge to order the makeup artists to pay the network's legal bills.
Story developing.