Donald Trump Lands In Flooding Louisiana As Obama Golfs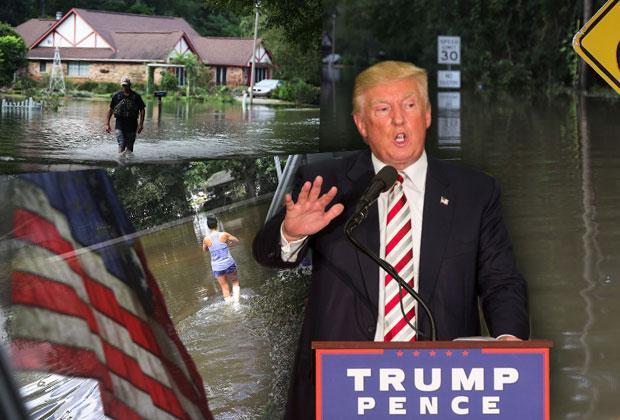 Donald Trump spent over three hours visiting flood-stricken communities in Louisiana on Friday, while Barack Obama remained on vacation. And where was Hillary Clinton?
The Republican presidential nominee toured neighborhoods devastated by flooding nearly as intense as the deluge in 2005, when Hurricane Katrina hit.
"They need a lot of help," Trump said of the flood victims. "What's happened here is incredible. Nobody understands how bad it is, it's really incredible. So I'm just here to help."
Article continues below advertisement
But it remained a sensitive subject for critics. During Trump's visit, one woman in the crowd told him she was glad he was not somewhere else, playing golf.
"Somebody is, somebody is that shouldn't be," Trump retorted, according to USA Today.