Kelly Osbourne Exposes The Truth About Ozzy's Cheating Scandal, Family Life, & More!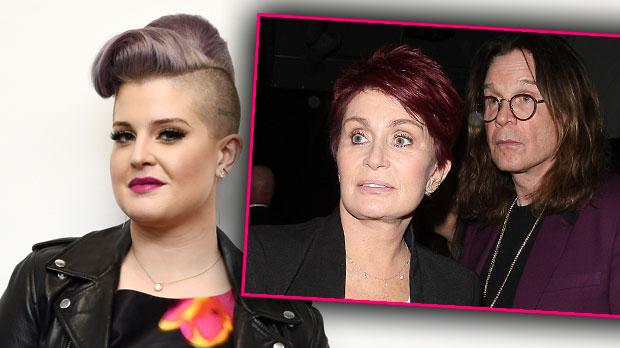 Sharon and Ozzy Osbourne may be trying to work through their recent cheating scandal, but there's somebody else who isn't over it yet!
Their daughter, Kelly, 31, is currently writing a memoir — and isn't holding back the dirty details of her father's alleged infidelity!
Kelly claims the book, There's No F**king Secret, will be "the uncensored truth" about her life in the limelight, and she is "excited to share the stories that shaped who I am today."
Article continues below advertisement
A publishing source revealed to the Daily Star that "she makes it clear in the book that she had to plead with Sharon to stop her filing divorce papers after Ozzy's philandering with his hair stylist," and another source added that "Kelly will spell out how her dad became so flattered at being treated like a rock god by Michelle that he dived into a romance with her."
"It was like he was back in his Black Sabbath heyday, being chased by groupies wherever he went," the source detailed. ""According to Kelly, his ego got the better of him."
RadarOnline.com previously reported that Ozzy, 67, was rumored to have an affair with much-younger hairstylist Michelle Pugh, 45 — and it was hardly the first time Kelly, Jack or Amy were subjected to their parents' marital mishaps.
Sharon, 63, reportedly encouraged Ozzy to check into the same sex rehab clinic as Tiger Woods shortly after, and now they are working on their marriage.
Recently, Sharon spoke out about the alleged affair saying, "can I ever trust him again? I don't know. I'm now questioning every statement, every move. The lies and intrigue still hurt. And I'm seeing what it's like living on my own."