Gun Evidence Against Bullock's Stalker Cannot Be Used In Court, Judge Rules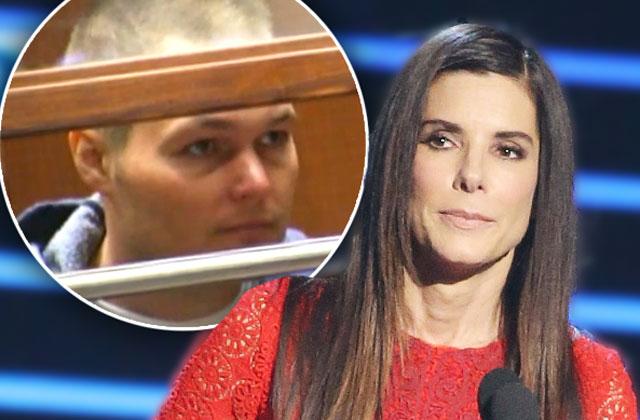 Sandra Bullock's case against alleged stalker Joshua James Corbett took a major hit this week after a Los Angeles judge ruled that evidence, namely the large collection of guns found in his home, would not be used in the trial.
According to Buzzfeed News, Corbett's defense attorney, Steve Sitkoff, claimed police "stomped on his rights" when they interrogated Corbett for 30 hours in 2014, ignoring his pleas he didn't "want to talk to you!"
Article continues below advertisement
When Corbett granted permission for authorities to search his home, more than 30 illegally owned guns were discovered in his possession, including machine guns and assault weapons.
But Sitkoff argued that cops had threatened to "break down doors" prior to the search, thus forcing Corbett to comply.
As RadarOnline.com previously reported, the obsessed fan allegedly jumped a fence and entered Bullock's home on June 7, 2014, when the Oscar winner was sound asleep. After the actress saw a man wandering around the home, she hid in her bedroom closet, calling police to the rescue.