Sandra Bullock Seeks Restraining Order On Prowler — Who She Believes To Be A Stalker — Trips Alarm On Her Property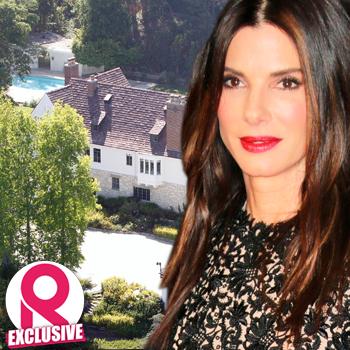 Sandra Bullock's attorney is going to court Monday to get a temporary restraining order against suspected burglar Joshua Corbett, who the star believes is a stalker after he broke onto her property Sunday, while she and her young son Louis Bardo were inside the
house.
As we previously reported, a prowler subsequently identified as Corbett, 39, was taken into custody in connection with suspicion of residential burglary at Bullock's West Los Angeles home early Sunday, when he tripped the alarm on the star's property, authorities said.
Article continues below advertisement
The Blind Side star, 49, was home when Corbett — who was spotted "checking out the house," according to the Los Angeles Times — was arrested at 6:30 a.m. Sunday, Los Angeles police spokeswoman Nuria Vanegas said. The Gravity star's rep Cheryl Maisel told People Magazine the Oscar-winner was "unharmed and fine."
Bullock has had scary run-ins with crazed fans before, most notably Thomas James Weldon, a man with a history of mental institution stints, who she got a restraining order against four years ago after a series of disconcerting incidents stretching from 2003 until 2010.