Exclusive
Robert Kennedy Jr. In Double Life Or Death Battle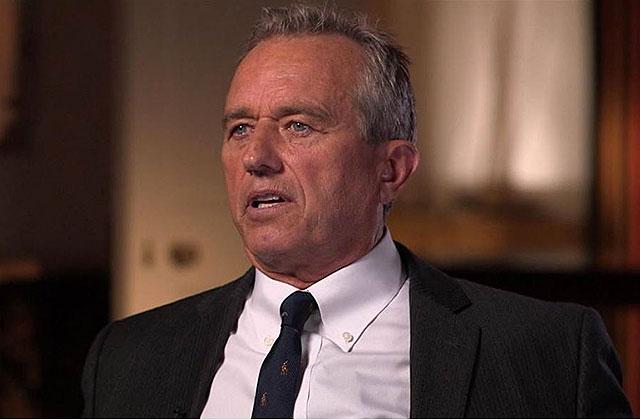 ROBERT Kennedy Jr. is fighting for his life against a deadly double health crisis — hepatitis C and Parkinson's, RadarOnline.com has learned.
Bobby Jr., 62, the son of slain Sen. Robert F. Kennedy, is so stricken that family and friends are said to be "terrified" the illnesses will claim yet another member of the tragedy scarred Camelot clan.
In a recent television appearance, drug addict Bobby appeared flushed, bloated and unsteady. He was seen struggling with his voice and making odd body movements.
Article continues below advertisement
"He looked far worse than I ever would have expected," said New York internist Dr. Stuart Fischer, who is not treating Bobby Jr.
"There is clearly something terribly wrong with him."
RadarOnline.com has learned Bobby Jr. has been secretly treated for the advanced stages of hepatitis C, an incurable liver disease that kills 8,000 to 10,000 Americans every year.
"Word has gradually gotten out to the family about his condition," revealed a family insider.
"The reaction has been one of shock and horror."
What's more, friends fear he is ALSO in a life and battle with Parkinson's disease — a progressive disorder of the nervous system that affects movement.
It develops gradually, sometimes starting with a barely noticeable tremor in just one hand. But while a tremor may be the most well-known sign of Parkinson's disease, the disorder also commonly causes stiffness or slowing of movement.
Article continues below advertisement
Famous faces who have battled Parkinson's include Michael J. Fox and the late Muhammad Ali.
"In 2008, Bobby had problems with his voice that turned out to be a condition called 'spasmodic dysphonia' — disease that affects the voice box," said a source. "It's back with a vengeance."
Dr. Fischer said the condition had likely developed into what is now full-fledged Parkinson's.
"He needs serious medical attention right now," he said. "Time is short."
MORE ON:
Robert F. Kennedy
The notorious horn dog had a wild and reckless young, shooting heroin and nearly killing himself like his brother David, who died of a drug overdose in 1984.
A year earlier, Bobby Jr. was busted when he was found passed out in a near coma from a narcotics overdose in the bathroom of a flight bound for Rapid City, S.D. Police found two grams of heroin in his suitcase and he was sentenced to two years probation.
Article continues below advertisement
"Hepatitis can be quiet for many years, and then reactivate with a vengeance," said Dr. Fischer. "You catch it from contaminated needles. It all fits together for him."
Added a Camelot source: "The family is speculating this ordeal was caused by Bobby's hell-raising past. It seems his past sins have caught up with him."
WHAT IS HEPATITIS?
The dreaded disease shows few early symptoms and manifests itself years later with tell-tale signs that include an elevation in liver enzymes and a change in physical appearance, according to medical studies.
"It's a gradual, degenerative disease that eats away at the liver," according to hepatitis expert Dr. Michael W. Fried.
"It's the most dreaded of viral diseases," Dr. Fischer agreed. "It can lead to cirrhosis, cancer and liver failure…which ultimately means death."
"It's HIGHLY contagious contracted through contaminated needles or unprotected sex."
>Both areas are danger zones for Bobby Jr., who in addition to his previous drug issues, kept a sex journal of 37 women he slept with while married to second wife Mary — who committed suicide in 2012. He is now married to actress Cheryl Hines.