Exclusive
Death Threat Terror: Natalie Wood's Sister Threatened After Fingering Robert Wagner Over Death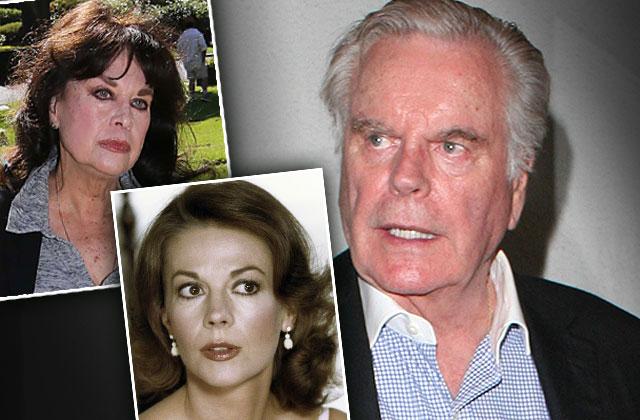 The sister of murdered actress Natalie Wood is living in terror after receiving ominous threats to "lay off" Natalie's husband, Robert Wagner, as a suspect!
Lana Wood revealed her personal horror to RadarOnline.com just four months after she publicly confronted Wagner over his role in the big screen beauty's death 34 years ago!
The 69-year-old actress confessed her blood ran cold when a female caller threatened her with harm if she continues to campaign for Wagner to be arrested and grilled by cops about Natalie's mysterious 1981 drowning.
Article continues below advertisement
The ex-James Bond beauty exclusively told RadarOnline.com, "I answered my cell phone, and a woman asked, 'Lana, that you?' I said, 'It is. Who's this?'
"There was silence for a few seconds, then she spoke menacingly, 'Stop all that stuff you're doing to Mr. Wagner. Lay off him — or else! Let it go or something serious could happen to you!'"
After that, Lana's phone went dead, and she freaked out.
"The shock left me numb. When I got my head together I tried to get back to her, but the caller ID was blocked," Lana said.
As previously reported, Lana confronted her 86-year-old former brother-in-law at an event honoring his current wife, actress Jill St. John, in Palm Springs, Calif., on Feb. 12.
Lana begged Wagner to speak with LA cops, and help clear up the mystery of Natalie's death once and for all!
But the former Hart To Hart star angrily barked at her, "I have talked to everybody. You have accused me! You have accused me of murdering her!"
Article continues below advertisement
Then he stormed away, refusing to speak with Lana any further.
Wagner was onboard his yacht, Slendour, with Natalie, 43, and Christopher Walken, her leading man in the film, Brainstorm, when she vanished from the boat the night of Nov. 29, 1981.
Her body was later found lifeless in the murky water off California's Catalina Island. According to sources, Wagner has stonewalled cops, refusing to answer their questions.
But Lana is convinced he played some role in her sister's death.
"It's bizarre that I get a threatening call out of the blue from a strange woman so soon after coming face to face with RJ," said the still shaken actress.
"It scared me to death. How did she get my private number? She seems to know all about me, but I've no idea who she is.
"My first instinct was it might be RJ's wife, Jill, trying to scare me off, and protect him. But I'd recognize Jill's voice. It wasn't her."
Article continues below advertisement
Now Lana believes she's on Wagner's hit list unless she shuts her mouth!
"Somebody out there wants revenge because I challenged RJ, and urged him to come clean and finally tell the truth about how Natalie died!" she told RadarOnline.com.
"I've always been convinced Natalie was murdered. No fresh evidence has come up to change my mind. I believe RJ knows more than he's telling!"
Lana reported the chilling call to Det. Ralph Hernandez, one of two LAPD cops assigned to reopen the case 34 years after police walked away from it.
Natalie's death was originally ruled "an accidental drowning." But in 2012, the cause-of-death ruling was changed to "drowning and other undetermined factors," and cited strange bruises found on her body.
The Splendour's captain, Dennis Davern, has always insisted a jealous Wagner argued violently with Natalie because she was getting cozy with Walken before vanishing from the boat.
But Wagner's lawyer, Blair Berk, has claimed the actor has "fully cooperated" with police, and vehemently denied any wrongdoing.
Article continues below advertisement
Frustrated, Lana finally penned an open letter — published in The ENQUIRER — begging the Los Angeles District Attorney's Office to press charges against Wagner.
She never got a response.
"It's a scandalous cover-up!" Lana said. "But I won't rest until Natalie gets justice.
"It will take more than phone threats to stop me from getting to the truth. Whoever is responsible for trying to scare me into silence can think again.
"I'll uncover the truth — even if it kills me."