Exclusive
Muhammad Ali's Son Dumps Wife & Kids After Inheriting Late Boxer's Millions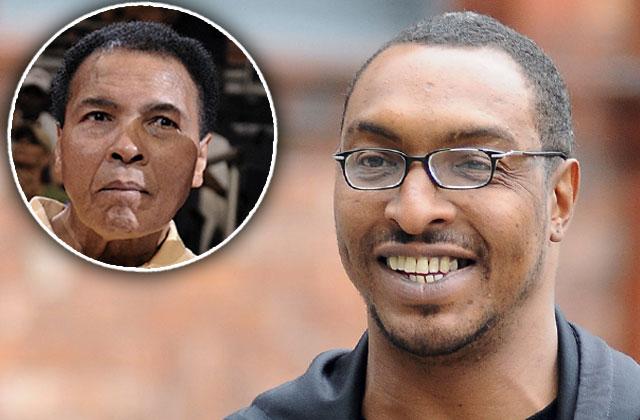 RadarOnline.com has exclusively learned Muhammad Ali's heirs have avoided a heavyweight brawl over his $80 million fortune! The late champ's nine children and widow, Lonnie, met in California on June 28 to divvy up his estate.
Though the meeting went smoothly, with the boxing legend's seven daughters, his natural son, Muhammad Ali Jr., and his adopted son getting an equal share and Lonnie keeping the Ali estate, not everyone may be pleased with the result.
Article continues below advertisement
A source revealed 44-year-old Ali Jr. has dumped his wife and their two children and is moving out of Chicago's tough South Side to a home in a better neighborhood.
"Ali Jr. went to California, and now he's got some money all of a sudden," dished the source.
It's a huge change for Ali Jr., who'd been estranged from his famous father —who passed away on June 3 at age 74 — for years. For the past decade, he and his family — wife Shaakira and their children, Ameera, 8, and Shakera, 7 — have been relying on food stamps and handouts to get by, insiders said.
While Ali Jr. is moving from Chicago's blighted West Englewood area to a middle-class neighborhood near Midway Airport, "his wife and children won't miss out," insisted the source.
"He gave his wife $75 to buy herself something nice, and bought the kids new shoes. He also wants to set up a trust fund for his kids," added the source of Ali Jr., who has struggled with marijuana addiction and other issues.
Family members now hope to keep him on the straight and narrow, said the source, but Ali Jr. is more focused on starting a business and helping people in the community.
"He wants to do landscaping stuff and help people," said our mole. "He doesn't need much. He's a simple dude."