Robert F. Kennedy Jr. Claims He Knows Who REALLY Killed Martha Moxley In New Tell-All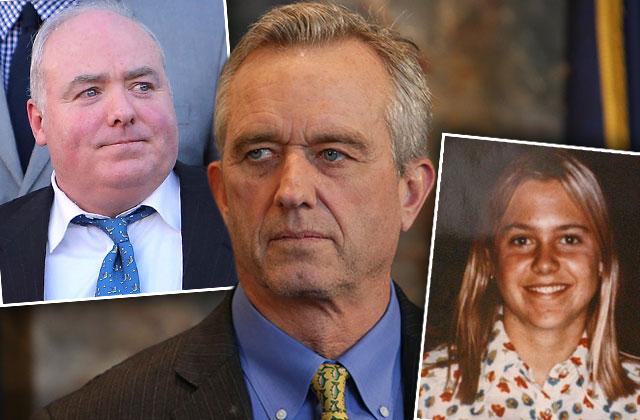 Did Kennedy relative Michael Skakel serve more than 11 years in prison for a heinous crime he didn't commit?
In his new book, Framed, family ally Robert F. Kennedy Jr. claims he knows who really murdered 15-year-old Martha Moxley in the savage attack that shocked New York City suburbia more than 40 years ago— and it wasn't his cousin.
Rather, troubled New York public school teens Adolph Hasbrouck and Burton "Burr" Tinsley are "guilty beyond a reasonable doubt" of the killing, Kennedy writes.
Article continues below advertisement
"The evidence against Adolph and Burr is far more compelling than any evidence the state had against Michael or any other suspect."
After meeting Moxley a few months prior, Hasbrouck, then 15, became "obsessed" with the beautiful all-American blonde, Kennedy writes, citing a source.
According to Hasbrouck and Tinsley's pal, Tony Bryant, the "dangerous" teen said he wanted "to go caveman on her" and "take her, grab her, and have her the way he wanted her."
The two friends traveled to Moxley's Greenwich, Connecticut, neighborhood on the night of the murder— October 30, 1975— with a mission.
"I'm gonna get me a girl," Hasbrouck allegedly told friends in the hours before Moxley's death. "I'm going to grab somebody and pull them by the hair and do what cavemen do."
Bryant allegedly told Kennedy that he left the "drunk" twosome around 9:15 pm that night, just 45 minutes before authorities believe Moxley was murdered in a golf club beat down near her home.
MORE ON:
Robert F. Kennedy Jr
Article continues below advertisement
At school the following week, days after Moxley's body had been found, Hasbrouck and Tinsley bragged to friends about their sick conquest, Kennedy claims.
"We achieved one of our fantasies…We got her caveman style," they allegedly told Bryant.
Kennedy says both men confessed to being in Moxley's upscale town that night in separate phone conversations 28 years later.
Neither Hasbrouck nor Tinsley have been charged with a crime. Both men failed to return RadarOnline.com's call for comment.