Lindsay Lohan's Ex BFF Denies Affair With Fiancé, Slams Troubled Star As 'Volatile'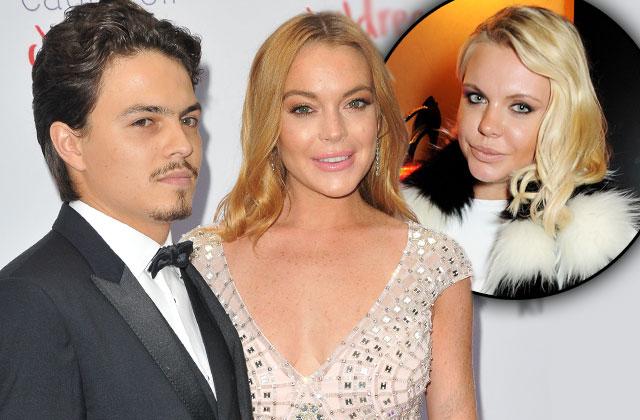 Who's the mean girl now? After Lindsay Lohan accused a Russian fashion designer of sleeping with her fiancé, the alleged mistress fired back by denying her claims!
"I've known Egor Tarabasov for five years and have never slept with him and never would," Dasha Pashevkina told The Sun. "I'm the one who introduced Lindsay to Egor. We are just friends."
Pashevkina continued, "Lindsay's insecurities mean she can't have any girls around him. Her behavior is so volatile but honestly I did not expect this."
Article continues below advertisement
Over the weekend, Lohan, 30, tweeted, "Wow thanks fiancé with Russian hooker @dasha_pa5h. He cheated on me with a hooker."
The actress even accused her boyfriend of trying to strangle her after police were called to her London home.
"Egor would never be violent towards her," Pashevkina claimed. "He's such a loyal guy and he would never cheat on her, he does actually love her. She seems intent on self-destruction and of isolating herself from everyone that is actually good around her which is her loss."
Do you think they'll get back together? Tell us in the comments!