Lindsay Lohan Claims Fiancé Tried To Kill Her In Shocking Video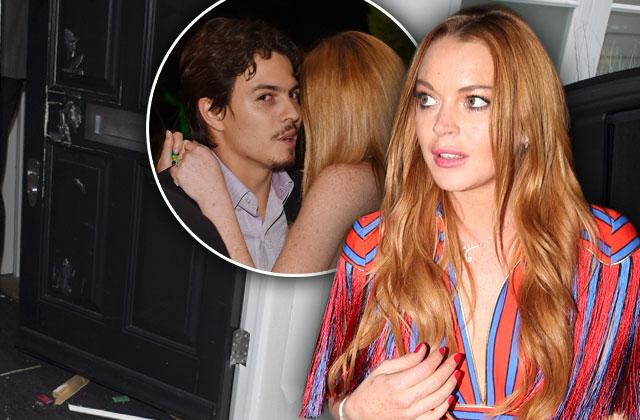 Lindsay Lohan is on the verge of another breakdown after a vicious fight with fiancé Egor Tarabasov!
Lohan, 30, claimed that Tarabasov, 23, brutally attacked her in a video.
"He just strangled me!" the Mean Girls star can be heard yelling in the clip, originally posted on The Sun. "He almost killed me!"
"Please, please, please," she yelled to neighbors outside her Knightsbridge apartment. "He just strangled me. He almost killed me. Everybody will know. Get out of my house!"
Article continues below advertisement
"Do it, I dare you again," she screamed at the Russian heir. "You're f**ng crazy! You sick f**k! You need help!"
"I'm done," Lohan ranted. "I don't love you anymore. You tried to kill me. You're a f****ng psycho! We are finished!''
"No Egor, you've been strangling me constantly," she pleaded. "You can't strangle a woman constantly and beat the s**t out of her and think it's ok! Everybody saw you touch me. It's filmed. Get out! Get out!"
Three cop cars reportedly broke down her doors when they showed up to the scene, but did not make any arrests or file any charges.
Now, a friend close to Lohan revealed to RadarOnline.com exclusively that "they are in a massive fight and not talking."
"He doesn't seem like the type that would hit anyone," the source defended Tarabasov. "She's so crazy."
Radar first reported that Lohan began to crack late Saturday night when she accused Tarabasov of cheating on her with a hooker — and hinted that she's pregnant.
The couple has been together for seven months, and became engaged in April.
Story developing.