Exclusive
'Bachelorette' Frontrunner Jordan Rodgers BLINDSIDED By Heartbreaking Loss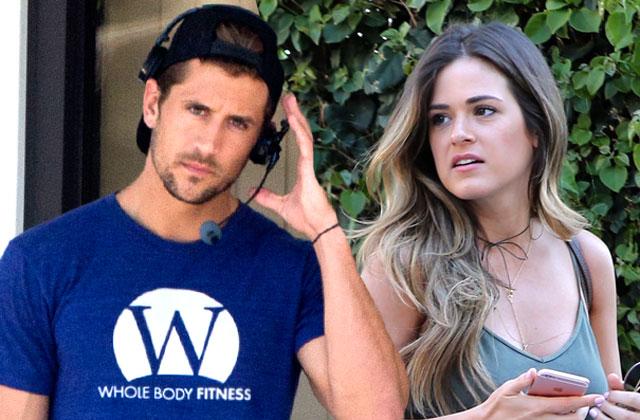 Warning: Spoiler Alert
Jordan Rodgers suffered a heartbreaking loss following his stint on The Bachelorette, but it has nothing to do with JoJo Fletcher. RadarOnline.com has exclusively learned Rodgers' grandfather passed away.
Charles Herbert Pittman died unexpectedly on May 27, 2016 at the age of 87, his obituary reads.
The former NHL player turned to social media to pay tribute to his beloved grandfather.
Article continues below advertisement
"Had to say a final goodbye today to the greatest man I have ever known," Rodgers, 27, posted alongside a photo of his grandfather, "Charles Pittman to most, G-Pa to me, and the finest example of selflessness, loving sacrifice, and hard work this world will ever know. Thank you grandpa for the years of pancakes, Eskimo pies, football games you never missed no matter how far, phone calls during playoffs, night walks on my week with you every summer and most of all for giving my life purpose and for defining the type of man I aspire to be."
He added, "I only hope that someday I can love as deeply and selflessly as you showed me and someday I will stand at your grave and tell my kids about your legacy, tell them stories of the greatest man I have ever known."
The Bachelorette airs Mondays at 8/9c on ABC.