Exclusive
HIV+ Charlie Resorts To 'Sex-Bot' MaSheen 'Because He Can't Get Laid'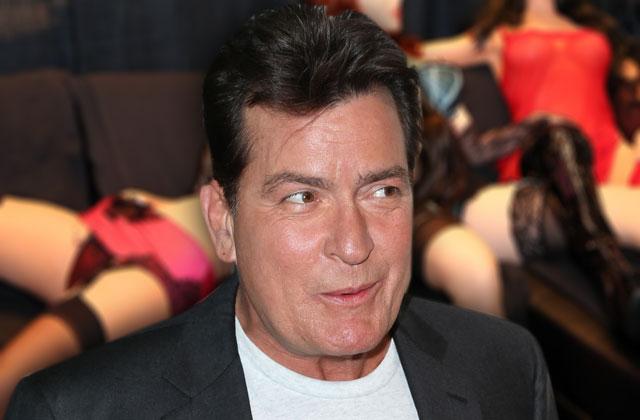 Shunned by living, breathing partners, former sex machine Charlie Sheen has turned to a robot to satisfy his dirty desires!
RadarOnline.com has learned that the HIV-positive actor — who's boasted of bedding more than 5,000 women — has been reduced to making whoopee with a virtual reality sex machine.
"It's ironic that 'Goodtime Charlie,' who once bragged that he was a real-life 'ma-Sheen' in the sack, is now forced to have intercourse with a machine!" joked an insider.
Article continues below advertisement
The spy, who has seen Sheen's "sex-bot," described it as an "anatomically accurate duplication of the lower half of a woman's body — both front and back."
The source added: "It's lifelike-looking and flesh-colored. Charlie says that the latex exterior feels like skin. But I'll have to take him at his word because I wasn't about to touch it! He needs it because he can't get laid!"
The former Two and a Half Men star, 50, also told the tipster that the "sex-bot," which he keeps in the corner of his bedroom, works like a "controller" when it's hooked up to his computer and large-screen TV.
"Charlie has to enter a personalized code when he starts the machine," the source told Radar. "Suddenly, a nude woman will appear on the screen, lying back on a bed and ready for virtual sex."
"When Charlie thrusts into the apparatus, the naked woman — who looks and acts like a porn star — responds, 'oohing' and 'aahing' and telling him how good it makes her feel," added the insider. "It's bizarre!"