Staff Warns Hillary Clinton: 'Bill Is Out Of Control!'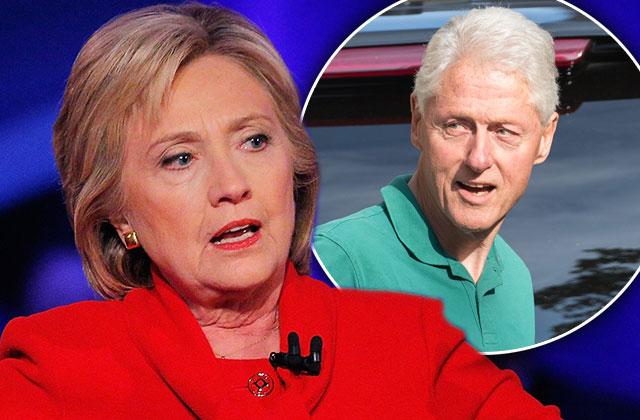 Article continues below advertisement
"Bill Clinton is pretty good at sabotaging Barack Obama's strategy," the piece, originally published in POLITICO magazine, read.
But according to the publication, Bill made major mistakes — at Hillary's expense — along the way, even causing the 68-year-old's loss in the 2008 Democratic presidential campaign.
"Hillary was the early favorite, but she lost to Obama and Bill helped her lose," POLITICO claimed, as seen in Mills' forwarded email. "He made one of the biggest strategic mistakes of her entire campaign: He insisted she seriously compete in South Carolina. Hillary's staff wanted to spend its time and resources elsewhere, judging that South Carolina, with its large black electorate, was unwinnable."
Consequently, in the years preceding Hillary's 2016 run for president, Bill was kept on the backburner.
"As the campaign kicked off, there was a conscious effort to not have Bill out there," Hillary's campaign manager, Patti Solis Doyle, told POLITICO. "We used him strategically to raise money."
Of course, as RadarOnline.com previously uncovered, the powerhouse political couple could be responsible for decades of deceit in Washington, spanning from Bill's affairs to Hillary's allegedly "violent" and "erratic" behavior in the White House.
Was Mills warning Hillary about her husband's disruptive behavior? Sound off in the comments below.