White House Slams Attorney General For Secret Meeting With Bill Clinton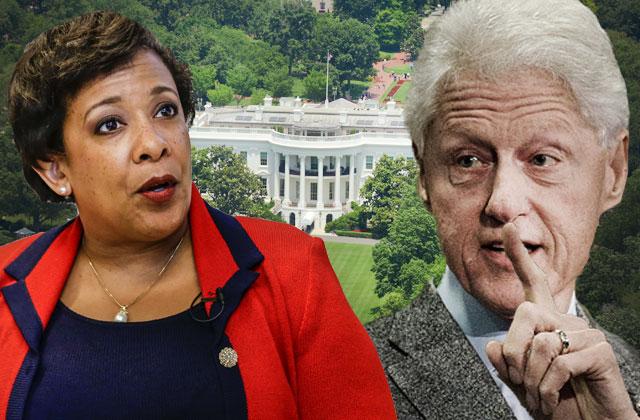 The White House is coming down hard on Attorney General Loretta Lynch for secretly meeting with Bill Clinton while Hillary is under investigation.
White House press secretary Josh Earnest said that suspicions surrounding Lynch and Bill's meeting are "entirely legitimate," insisting "no one is above the law."
Lynch's private plane meeting with Bill in Phoenix this week deepened suspicions about her involvement in the ongoing investigation into Hillary's private email server. The attorney general admitted that she understood the way the meeting could be raise concerns.
Article continues below advertisement
"I think that people have a whole host of reasons to have questions about how we in government do our business, and how we handle business and how we handle matters," Lynch said at the Aspen Ideas Festival on Friday. "And I think that, again, I understand that my meeting on the plane with former President Clinton could give them another reason to have questions and concerns."
Now, Lynch said she will comply with whatever decision the FBI director and career prosecutors make in regard to charges in the investigation.
Investigative journalist Carl Bernstein said both Lynch and Bill had an "incredible lapse in judgment" when meeting privately. Bernstein told CNN it was "inexplicable" and called for Lynch to rescues herself from overseeing the email investigation.
Lynch refused to recuse herself from the case, but assured the public she made a mistake. "I certainly wouldn't do it again," Lynch said.