Presidential Election 2016
BUSTED: Hillary's Secret Meeting With Clooney Exposed In New WikiLeaks Emails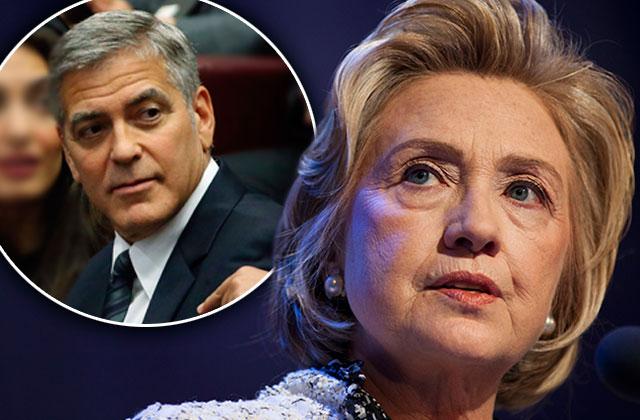 Hillary Clinton is at the center of another hacking scandal that could destroy her presidential run. WikiLeaks released over 1,000 of the nominee's private emails, including messages that reveal her private meetings with actor George Clooney!
"Please tell the Secretary that I have been able to clear my calendar and can be available for her meeting with George Clooney at 4:15pm today," Senior Advisor of Global Partnership Initiative Gloria Cabe wrote in a leaked email on March 15, 2012.
Article continues below advertisement
Advisor Cheryl D. Mills responded, "Too funny!" of Clinton's "private meeting" with Clooney and human rights activist John Prendergast.
The secret meeting could have to do with Clooney and his wife Amal hosting a Clinton fundraiser dinner in April.
Ellen DeGeneres, Portia de Rossi, Anna Wintour and more attended the star-studded event, which cost the 150 guests $33,400 to $353,400 per ticket.
The email leak is the latest attempt to expose the presidential candidate's secret past. In March, WikiLeaks released over 30,000 emails from her private server.