'Hillary Lied!' House Republicans Demand Justice Dept. Probe Clinton For Perjury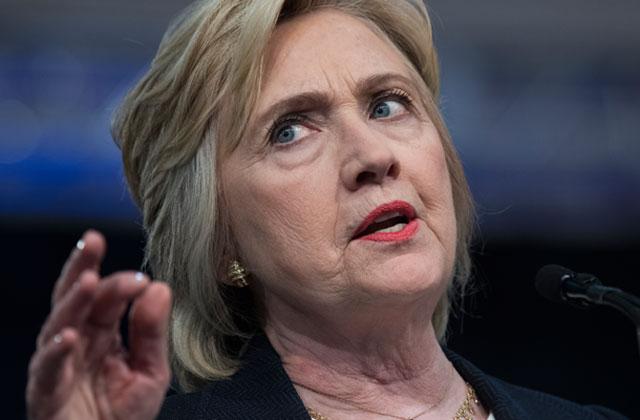 Hillary Clinton's email scandal is far from over as she now faces a potential criminal investigation for committing perjury.
House Oversight and Government Reform Committee Chairman Jason Chaffetz and Congressman Bob Goodlatte believe Clinton lied to congress in October 2015, when she testified in front of the House Benghazi panel and assured them she had never sent or received classified emails while serving as secretary of state, The New York Times reported today.
Article continues below advertisement
After the FBI announced they would not charge Clinton, the two Republicans wrote a letter to U.S. Attorney Channing D. Phillips saying that the "evidence collected by the FBI during its investigation of Secretary Clinton's use of a personal email system appears to directly contradict several aspects of her sworn testimony," Fox News reported.
They went on to write that because of these contradictions, Clinton should be investigated, and that the department should determine "whether to prosecute Secretary Clinton for violating statutes that prohibit perjury and false statements to Congress, or any other relevant statutes." But, as The Hill reported, the FBI has no obligation to open an investigation just based on a referral from Congress.