Paul Ryan Demands 'Sanctions' For Hillary Clinton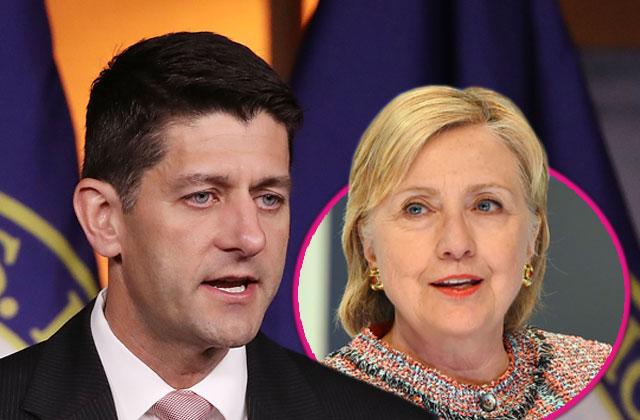 Article continues below advertisement
Ryan said if Clapper rejects his request, he would pursue an explanation, especially after the FBI found Clinton's handling of her email server to be "extremely careless."
"Given the FBI's findings," Ryan wrote, "denying Secretary Clinton access to classified information certainly constitutes appropriate sanctions."
Ryan insisted that prohibiting access to Clinton would help keep the country 's confidential information protected. "I firmly believe this is necessary to reassure the public that our nation's secrets are secure," he added.
Yesterday, FBI director James Comey was forced to defend his decision not to prosecute Clinton in a congressional hearing. Comey reiterated that Clinton was extremely careless, but said he couldn't prove there was criminal intent behind her actions. "She was negligent. That I can establish," Comey said.
Still, Ryan and many other Republicans aren't satisfied. Ryan also sent Comey a letter asking that he release "all of the unclassified findings from the agency's investigation into Clinton," Fox News reported.