It Isn't Over! Congress To Grill FBI On Hillary's Email Scandal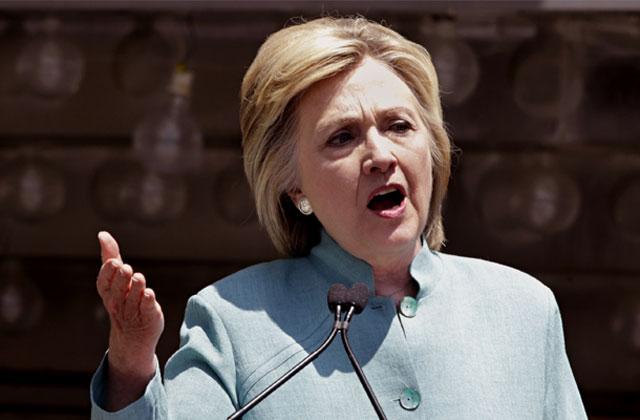 FBI Director James Comey is now facing a congressional probe after his controversial decision to let Hillary Clinton off the hook for mishandling classified information on her private email server, RadarOnline.com has learned.
On Tuesday, Comey announced that the bureau had recommended Clinton not face criminal charges in the matter, despite the fact that he confirmed Clinton and her team were "extremely careless."
Article continues below advertisement
But now, Comey himself will be forced to answer for that decision.
"The fact pattern presented by Director Comey makes clear Secretary Clinton violated the law," Utah Representative Jason Chaffetz, one of the Republicans leading the charge against Comey said, according to CNN.
Chaffetz called the FBI's recommendation "surprising and confusing" and insisted that "individuals who intentionally skirt the law must be held accountable."
Comey will testify before Congress on Thursday to face what House Speaker Paul Ryan called, "unanswered questions." Ryan told Fox News host Megyn Kelly on Tuesday that there would be "hearings," but refused to whether he believed Comey had given in to political pressure.
Many have questioned the FBI's decision on Clinton's email scandal, including presumptive GOP nominee Donald Trump, who tweeted that the system was "rigged." And the chairman of the House Judiciary Committee Bob Goodlatte wrote, "If any other American with a security clearance had placed such sensitive information at risk, is there nothing the FBI would have done to recommend sanctions against such person's extreme carelessness?"