CIA Expert Claims Hillary Is 'Engaging In Deception' Over Emails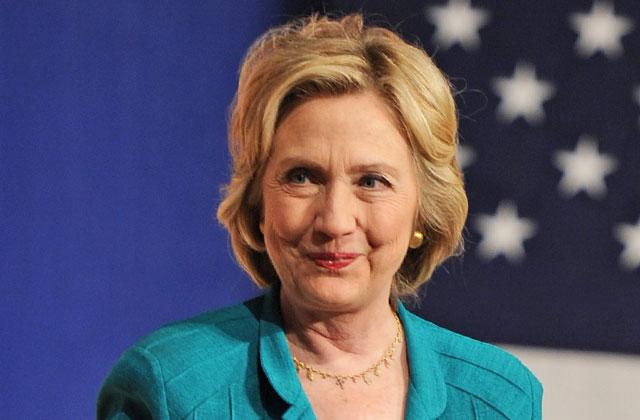 Hillary Clinton deceived the public and thinks of herself as "above the law!" That's the shocking claim from a CIA interrogation expert who recently studied an interview with Clinton in the hopes of uncovering her hidden motivations and beliefs.
Phil Houston is a 25 year CIA vet who has "conducted thousands of interviews and interrogations for the CIA and other federal agencies," according to lawnewz.com.
Article continues below advertisement
He reviewed a recent interview between Clinton and CNN anchor Wolf Blitzer regarding her email scandal, and shared his analysis with the website.
In the clip, Blitzer asked Clinton "Will you cooperate with this new State Department investigation?" He was referring to the State Department's decision to reopen an internal investigation into Clinton's use of her email server.
Clinton could not answer the question directly. "Well, I assume they will pursue whatever process they think is appropriate, and I also assume that they will pay very close attention to what the findings were of the Justice Department investigation," Clinton said.
Blitzer tried again. "Will you cooperate with this new State Department investigation?" Clinton dodged again, saying "Well, there was a Justice Department investigation going on at the time. And of course I fully cooperated with that."
Houston said Clinton's resistance to answering the question suggests that she "sees herself as being above the law — that the decision as to which rules she will follow is hers alone." He then went on to say that her response, or lack thereof, shows her to be "willfully engaging in deception by giving the impression that she will cooperate with the State Department's review, while likely having no intention of doing so."
The CIA veteran concluded that, based on his experience granting classified information to various individuals over the years, anybody who "was found to have demonstrated the exceedingly poor judgment that Secretary Clinton demonstrated in the use of her private email would likely not be granted a security clearance, the basis for denial being the risk associated with her unwillingness to follow the rules."