Justified Murder? Tormented Daughter Slaughters Monster Mom Amid Alleged Abuse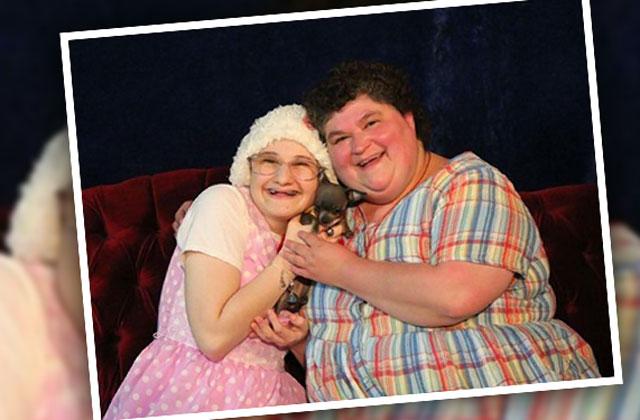 When Gypsy Blancharde butchered her mother in cold blood, it seemed like a simple case of murder.
But as Springfield, Missouri, cops dug deeper, they discovered shocking secrets surrounding the savage death that left them wondering who, exactly, was the victim.
Instead of aiming to convict Gypsy of first-degree murder, the prosecutor pleaded for leniency and got the 24-year-old a 10-year sentence.
"When you look at this case …it's first degree murder," says prosecutor Dan Patterson. "But it's also one of the most extraordinary and unusual cases we have seen."
Article continues below advertisement
Sheriff Jim Arnott called it "bizarre … the case that never seems to stop. There's always new information."
"It's kind of what movies are made of. That very twisted information that you don't see coming … you were like, 'How is that possible?'"
Investigators say Gypsy was a victim of her scamming monster mom, Clauddinnea "Dee Dee" Blancharde, 48.
Cops say the scheming mother kept Gypsy in a wheelchair, isolated and out of school for most of her life, convincing everyone the girl had leukemia and muscular dystrophy.
Dee Dee allegedly duped everyone into believing they were victims of Hurricane Katrina. She got Habitat for Humanity to give them a home and even used Gypsy's "condition" to get a free trip to Disney World.
Gypsy admits she never went to school after second grade. And neighbors around the home say they never saw her out of a wheelchair.
"Essentially Gypsy's mother was holding her prisoner," says the woman's lawyer Mike Stanfield. "Her mother would not allow her to spend any time alone and with any other human being."
Article continues below advertisement
"Her mother, when they went to the doctor, did the talking."
"It was basically all a fraud," says Dee Dee's nephew, Bobby Pitre, adding that the con artist didn't want her daughter to ever leave home.
But Gypsy found an outlet. She joined a Christian dating site and hooked up with 26-year-old Nicholas Godejohn in Wisconsin.
The lovers schemed to free Gypsy from her controlling mother, texting messages like, "Honey, you forget I am ruthless, and my hatred of her will force her to die," and "We will be happy soon."
Cops say in early June 2015, Nicholas traveled to Springfield, and Dee Dee was soon discovered stabbed to death. They stole $4,400 from her safe and fled in a cab.
On June 14, alarmed neighbors went to the house after reading a horrifying message on Dee Dee's Facebook page.
"That B***h is Dead!" it read. "I f—en SLASHED THAT FAT PIG AND RAPED HER SWEET INNOCENT DAUGHTER. HER SCREAM WAS SOOOO F—EN LOUD LOL."
They found Dee Dee's body. Gypsy was missing, but her wheelchair was still there.
Cops tracked the couple and arrested them two days later. Nicholas is in jail on a $1 million bond, and will be tried for first-degree murder.
Meanwhile, Gypsy is now believed to be a victim of Munchausen syndrome by proxy — a form of child abuse where the parent fakes a healthy child's illnesses.
Prosecutors say Gypsy may be released in just over eight years.