Charlie Sheen May Face Prison Time After IRS Questions His Payments For Sex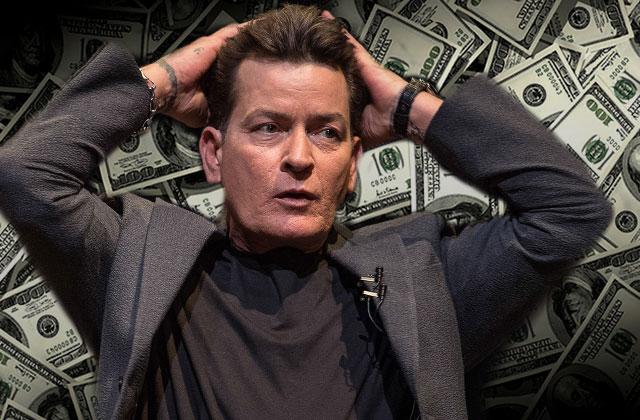 Sleaze ball Charlie Sheen could spend what's left of his tattered Hollywood career behind bars! The National ENQUIRER has learned the Tinseltown trainwreck's complicated financial affairs — including a slush fund to bankroll hookers, drugs and orgies — have caught Uncle Sam's eye.
"Charlie is being audited by the IRS and could owe as much as $7 million in taxes," a well-placed source close to Sheen, 50, told the publication.
Article continues below advertisement
And if IRS auditors determine the former Two and a Half Men star, who was once worth $125 million, tried to trick the taxman, he could go to jail under California law. The ENQUIRER also reported that the IRS has already visited the New York offices of Sheen's accountant.
According to financial records listed as being for Sheen's production company "9th Step," showed he splashed out nearly $1.7 million on "friendly entertainment," which was Sheen's shorthand for sex workers.
Explained the informant, "The IRS wants to know if 'friendly entertainment' was a legitimate business expense — and whether the hookers, transsexuals and porn stars paid tax on their earnings from Sheen!"
The tax nightmare is the second major blow for Sheen, who revealed in a recent court filing that he's almost $13 million in debt.
Sheen, who once earned close to $2 million a week, dropped the bombshell in court papers asking to reduce child support payments to ex-wife Brooke Mueller for their 7-year-old twins, Bob and Max.
Article continues below advertisement
What's more, in a blow to his hopes for a career comeback, Sheen recently "parted ways" with longtime manager Mark Burg.
"Mark was working behind the scenes to mitigate a lot of the damage Charlie had done to himself," dished a source. "It's hard to see Charlie come back from this."