Exclusive
Kris Jenner Threatens Legal Action Against Caitlyn Over Tell-All Book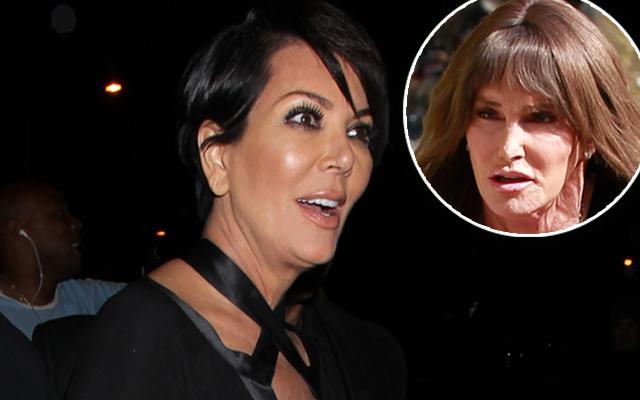 Just as it seemed Kris and Caitlyn Jenner's feud was cooling, all bets are off and they're back at each other's throats! RadarOnline.com has exclusively learned that Keeping Up with the Kardashians momager Kris is threatening to take legal action against Caitlyn over her upcoming tell-all book.
"The sh*t has already hit the fan over this book and it isn't even being written yet!" a Kardashian family insider told RadarOnline.com.
Article continues below advertisement
"Kris is telling people she wants to fire off a preemptive cease and desist letter to Caitlyn over this, and she's insisting that she get first read before it is published."
According to reports, Grand Central Publishing is tentatively scheduled to release the book – that is being ghost written by Pulizter-prize winning journalist Buzz Bissinger – in Spring 2017.
Although that is more than a year away, the 60-year-old Kardashian matriarch is not taking any chances!
"Caitlyn told Kris that she has nothing to worry about because this book is just going to be about her transition and not about her marriage to Kris," said the source.
"But they all know that in order to explain her transition, Caitlyn will have to bring it back to when it all began and that is when she was still with Kris."
Indeed, as RadarOnline.com previously reported, Caitlyn's interview with Vanity Fair magazine – where she first debuted her new name and look – caused a huge rift in the Kardashian family after she was accused bashing her ex Kris in the interview. Bissinger penned that piece as well.
"Kris knows what Caitlyn is capable of because of the Vanity Fair piece," the insider told RadarOnline.com.
"Everyone in the family is terrified over this. This is the first time that one of them, meaning someone from their own family and inner circle, is writing a tell-all book."
"Kris is already having a bad month and this whole book thing has just put her over the edge."
Do you think Caitlyn Jenner will bash Kris Jenner in this tell-all book? Let us know your thoughts in the comments below.