Exclusive
Kardashians Betrayed! Kris Jenner Preparing 'Cease & Desist' Letter For Son Rob To Prevent Tell-All Book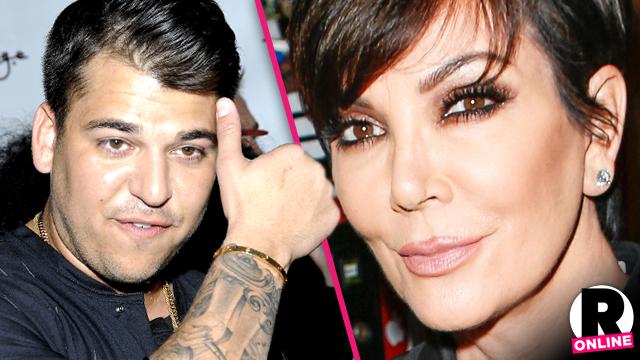 Keeping up with the Kardashians momager Kris Jenner will go to great lengths to protect the secrets that keeps her and the Kardashian clan famous – even if it means shutting down her own children! According to a source close to the Kardashian clan, Rob Kardashian wants to pen a tell-all book that will expose their deepest and darkest mysteries and his mother is doing everything she can to stop him — including considering legal action.
Article continues below advertisement
"Everyone knows that if Rob wrote a book, it would be an absolute gold mine," a source tells RadarOnline.com exclusively. "But Kris is willing to do whatever is needed to stop him and is prepared to fire off a cease and desist letter if she finds out that he is going to really start the process of doing this book."
According to sources, Rob is furious at his mother after she sided with her daughter, Kim Kardashian, when Rob dissed Kim on Sunday by comparing her to "the b*tch from Gone Girl."
Just prior to the incident, the 59-year-old family matriarch skipped Rob's birthday celebration so that she could go on a tropical vacation with friends to Cancun, Mexico.
But now that the two are both back in Los Angeles, the insider tells Radar, "Kris does not want to have to do this to her son, but this book would be such a slap in the face and undoubtedly a best-seller."
Would you read a tell-all book written by Rob Kardashian that exposes the Kardashian family's most intimate secrets? Tell us your thoughts in the comments below.