Exclusive
Baby, One More Time! Britney Spears To Welcome Third Child?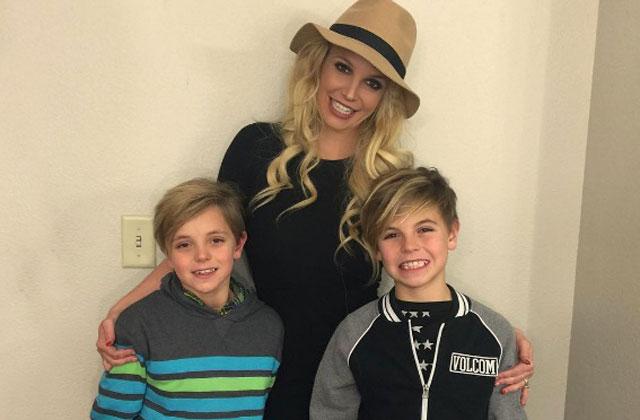 Oh, baby, baby! Britney Spears is ready to become a mother for the third time, an insider exclusively tells RadarOnline.com.
The singer's youngest, Jayden, turns 10 on Sept. 14, and "she's had enough of waiting for the right guy to come along before expanding her family," the insider revealed. Spears also has another son, Sean Preston, who will turn 11 on Sept. 12.
"She's been aching for a little girl for a good five, six years and enough is enough," continued the source. "She's 34 now and her biological clock is clanging louder than ever."
Article continues below advertisement
According to the insider, Spears, who has suffered in the past from various mental health issues, is no longer afraid of raising another baby alone, and she and her dad Jamie Spears are looking into various options.
"Her dad's urging her to use an anonymous donor via IVF, but she would love to ask Kevin so all her kids have the same dad," noted the insider.
"To her credit, she doesn't want to make anything weird or awkward between her and his current wife Victoria, but you can't argue that she and Kevin do make beautiful babies," said the insider.
When reached for comment, a rep for Spears denied she wants another baby.