Exclusive
Baby One More Time! Britney Spears & Charlie Ebersol Already 'Talking Babies' After Dating Only 4 Months!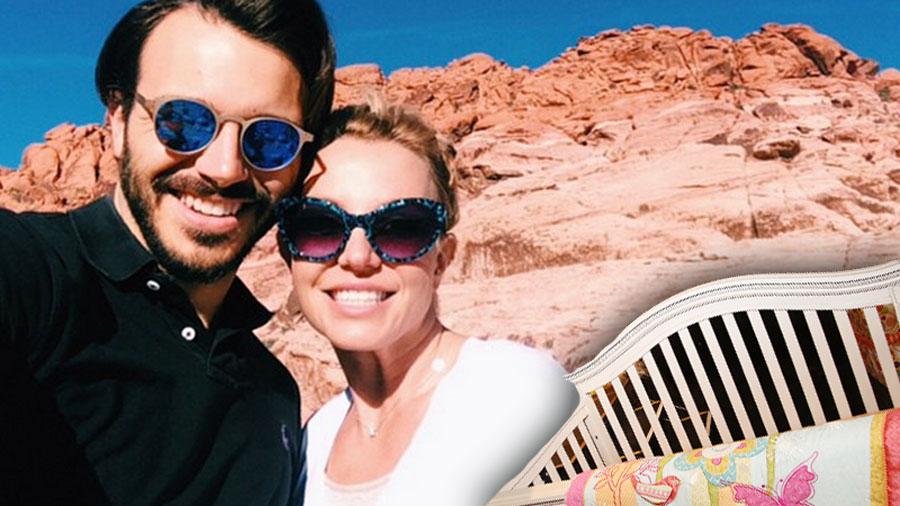 New year, new family member? Britney Spears and Charlie Ebersol have only been dating for four months, but a source close to the pop princess tells RadarOnline.com exclusively that the two are "already discussing having children together."
According to the insider, "Britney has said that Charlie wants to have children of his own and thinks that she would be the perfect mother for them."
Spears, who is currently back in Las Vegas for her Piece Of Me residency at Planet Hollywood after being on hiatus for almost a month, "brought Charlie along with her this past weekend and they were tied at the hip," the source adds. "They literally cannot keep their hands off of each other."
Article continues below advertisement
As Radar reported, Ebersol, the son of NBC exec Dick Ebersol and Kate & Ally star Susan St. James and Spears were introduced by the "Toxic" singer's father Jamie Spears, who has reportedly already granted Ebersol permission to marry his daughter as he believes Ebersol "has good intentions, good morals and a lot in common with Britney."
"Jamie really trusts Charlie and treats him like he is his son," the insider tells Radar, referring to the singer's father who still has court-ordered conservatorship over his daughter.
"Charlie really makes her laugh, which is hard to do," says the source.
Meanwhile, Spears' sons with Kevin Federline, Sean Preston, 9, and Jayden, 8, have also taken a liking to their possible future step-father.
And as 2015 approaches, the couple is clearly still in their honeymoon phase and they are not afraid to share it with the world.
On Dec. 29, the singer took to her Instagram to share that she got Ebersol actual horses for his 32nd birthday and the following day, shared another snap of his birthday cake along with a caption that read, "I believe it's clear that I won the birthday cake war!"
Do you think that Britney Spears and Charlie Ebersol are going to last? Let us know in the comments below.