NYC Mayor Bill de Blasio Faces New FBI Investigation — Is Hillary Involved?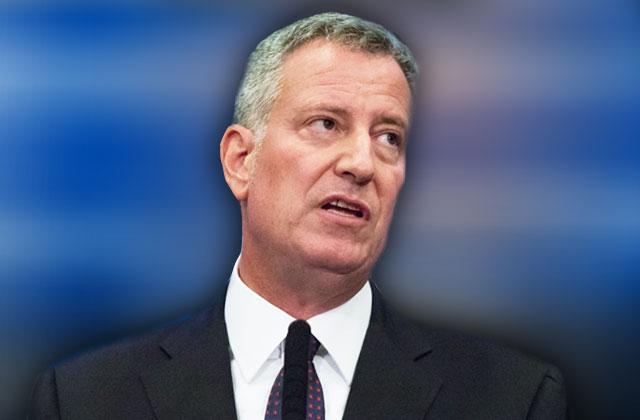 Bill de Blasio could face an FBI probe like his pal Hillary Clinton following reports that he allegedly solicited money for a suspicious sale of a Brooklyn hospital.
U.S. Attorney Preet Bharara is centering the investigation on the New York City mayor's involvement with the sale of Long Island College Hospital in Brooklyn, the Daily News reported.
Bharara issued a subpoena to the State University of New York, which had previously owned the hospital, in an effort to expose de Blasio's ties to the sale.
Article continues below advertisement
A source with close ties to SUNY told the Daily News that de Blasio appears to be "the clear target."
In 2013, de Blasio campaigned to keep the hospital open and even went to court to the delay the sale as a public advocate. But after after he won the mayoral election and took office in 2014, he "struck a deal with SUNY and Gov. Cuomo that guaranteed health-care services at the site — but stopped short of meeting community demands for a full-service hospital," the News reported.
The mayor then backed a Fortis Property Group redevelopment plan "for a series of apartment towers that would include 200 to 300 affordable units," according to The New York Post. This would demolish the hospital buildings.
The New York Post reported that the investigation stemmed from "developer Don Peebles' bombshell allegation that de Blasio personally hit him up for $20,000 to support Hizzoner's universal pre-K program in March 2014 — while Peebles had a bid pending on the LICH site."