'Bachelorette' Drug Scandal: Shocking Court Papers Reveal JoJo's Deep Dark Secret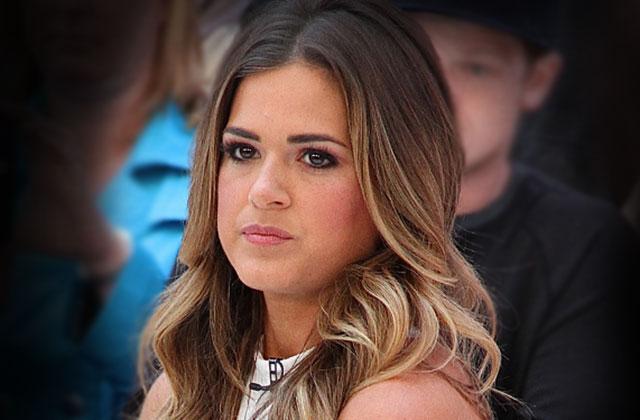 There's a bombshell drug scandal on this season's Bachelorette!
Joelle 'Jojo' Fletcher, 25, is in the middle of a drug nightmare and doesn't want any potential suitors to know about it, RadarOnline.com can exclusively reveal.
"JoJo is going to be embarrassed when this scandal gets out," added a show insider. "She keeps her family secrets close to her vest and wants maintain her public persona as coming from an upper-middle class family."
Article continues below advertisement
Meanwhile, JoJo's mother, Soraya Fletcher, was investigated by the U.S. Department of Justice Drug Enforcement Administration (DEA) last year.
But not only that, Soraya is currently being disciplined by the Texas Board of Nursing for several violations of state and Federal law regarding the prescribing of controlled substances.
According to state records exclusively obtained by Radar, JoJo's mother received a Doctor of Nursing Practice from Vanderbilt University in 2010. She was also authorized and licensed to prescribe prescription drugs. JoJo's father, Joseph Fletcher, is gastroenterologist.
According to the Texas Board of Nursing disciplinary report, Soraya admitted (on six different occasions) that her actions fell below the minimum standards of nursing practice, engaging in non-therapeutic prescribing practice. She issued six prescriptions for Phentermine to a patient without conducting appropriate assessment to justify her actions.
Soraya also failed to properly document the patient's medical record the assessments, treatments and prescriptions.
Article continues below advertisement
Court docs claim Soraya's conduct exposed the patient unnecessarily to a "risk of harm from medication prescribed without appropriate treatment plans based on individualized assessment and diagnosis."
Then, during an online license renewal in February 2015, Soraya failed to disclose to the Texas Board of Nursing that she was under investigation by the U.S. Department of Justice and DEA, according to the official report.
The Texas Board of Nursing gave Soraya a warning with stipulations and a fine for her misdeeds.
The terms of the order are: Soraya needs to comply with the Nursing Practice Act, take a remedial course in Texas nursing jurisprudence and ethics, fined $1500, needs to be employed as an advance practice registered nurse for one-year and cannot work as a registered nurse during her disciplinary period, notify present and future employer, practice sites and credentialing agencies of the order.
The effective date of the order was in April 2016.
"This was the last thing JoJo needed while being on the Bachelorette looking for a husband," added the insider.
"No matter how hard she tries to hide this embarrassing drug scandal with her mother, sooner or later her suitor and everyone else is going to find out."