Michelle Collins Leaving 'The View'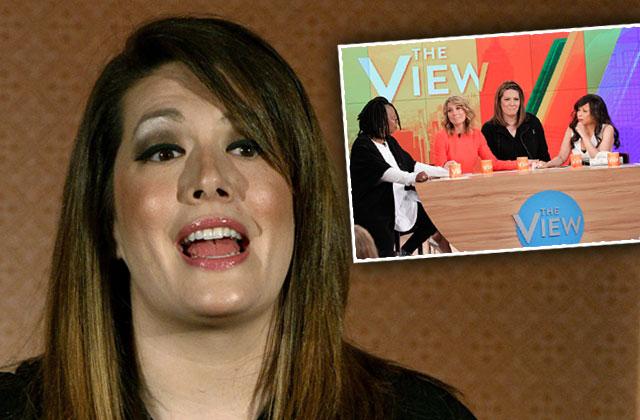 Michelle Collins is officially leaving The View, a decision that Radar Online.com had reported was likely after her tumultuous year on the beleaguered talk show.
"ABC executives recently made the decision not to renew her contract," Variety reported about the comedian.
Collins will reportedly return to the show after her European vacation and is expected to stay through the summer, while the network looks for her replacement.
Article continues below advertisement
During her short tenure, Collins was a hot point for controversy. In one memorable incident, she enraged nurses around the country as she and Joy Behar bashed Miss Colorado Kelley Johnson on the September 16, 2016 show, for delivering a monologue about her nursing career during the Miss America pageant.
Collins called it "hilarious" on-air, and then snapped back at critics on Twitter who slammed her comments, writing, "I mean, it's a little funny the hidden anger you nurses possess. I never knew." She later insisted she meant no harm, but sponsors including Johnson & Johnson quickly fled the show.
"ABC is looking to get rid of Michelle," an insider told Radar after the incident. "She has not been testing well with viewers for weeks, and they've been trying to find an excuse to cut her."
Collins was disliked from the beginning, Variety reported, echoing Radar's early reporting.
"The new managers soured on Collins early, and criticized her internally for sidetracking the Hot Topics debates with personal stories and other asides," the newspaper claimed.
The network commented about the news, telling Variety: "Michelle is smart, opinionated and funny. She's been a great addition to the panel this year. When we are ready to make an announcement about next season, we will."
Who do you think should replace Michelle on The View? Sound off in comments below.