Michelle Collins On The Chopping Block At 'The View' -- Why Execs Say She's Got To Go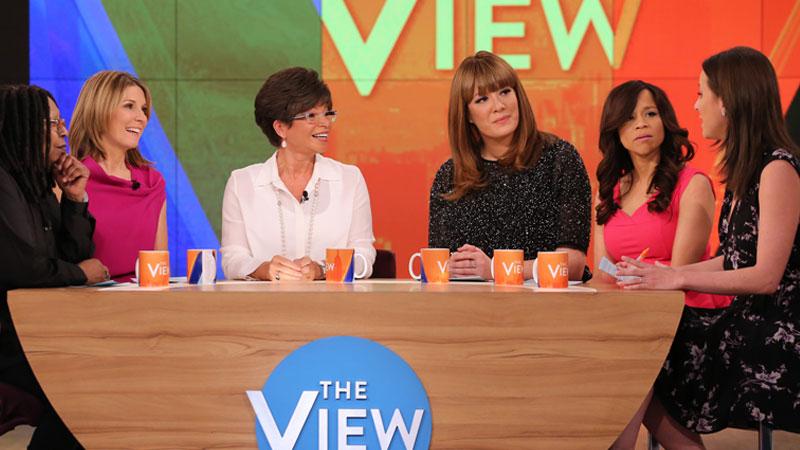 Michelle Collins' short stint on The View could soon be coming to an end! RadarOnline.com has learned that execs are eyeing her departure as ratings for the troubled show continue their downward spiral.
"ABC is looking to get rid of Michelle," an insider told Radar. "She has not been testing well with viewers for weeks, and they've been trying to find an excuse to cut her."
And the recent nursing controversy has provided an opportunity. As Radar has reported, nurses around the country were outraged when Collins and Behar bashed Miss Colorado Kelley Johnson on the September 16 show, for delivering a monologue about her nursing career during the Miss America pageant. Collins called it "hilarious" on-air, and then snapped back at critics on Twitter who slammed her comments, writing, "I mean, it's a little funny the hidden anger you nurses possess. I never knw." She later insisted she meant no harm, but sponsors including Johnson & Johnson quickly fled the show.
Article continues below advertisement
Said the source, "The nursing controversy and her comments give them a reason to let her go."
Meanwhile, however, her fellow commentator Behar is sitting pretty.
"Execs have been really pleased with how things have been going with Joy," the source said. "Now, they're even talking about bringing Sherri back more often too."
UPDATE:
An ABC rep told Radar, "Michelle is a great addition to the show. She is talented, smart and has a very bright future at The View."
Would you be sad to see Collins go? Let us know in the comments!