'Please Don't Shoot!' Daughters Beg For Their Lives Before Texas Mom's Brutal Killing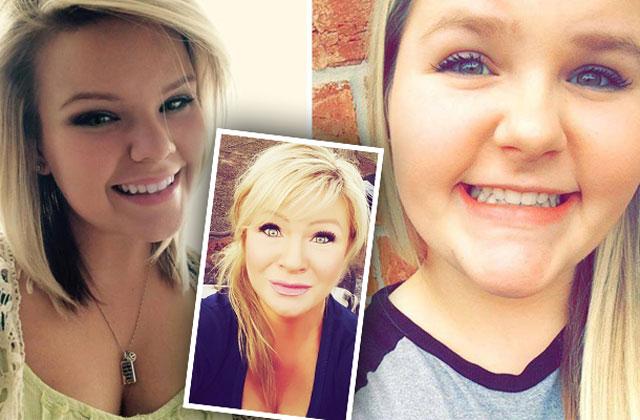 Police have released chilling 911 phone calls placed before Texas mother Christy Sheats fatally shot her two daughters, Taylor, 22, and Madison, 17.
One phone call, made from inside the family's home, includes audio of Sheats' husband, Jason, 45, and their daughters begging for their lives as Christy waved a gun around.
"Please don't point the gun at us. Put down your gun," a male voice is heard at one point. "Please don't shoot."
Article continues below advertisement
"I promise you whatever you want," the voice continued, to which a woman replied: "Too late."
According to authorities, two calls were made from inside the home, one from Taylor and the other from Madison, after a family meeting escalated too far. Yelling can be heard throughout each call, with Taylor later struggling to inform police that she had been shot.
A third phone call came from the Sheats' next-door neighbor, who saw the heinous incident spill out onto the street.
The witness said Sheats was "wearing a purple dress," standing over one of her daughters — who were "lying on the ground" — and holding a gun. Then, she seemed to run out of bullets, heading back into the family's home as Jason tried to help his daughters.
"Hopefully, she's not getting any more bullets because it looks like she's going to need some more bullets," the neighbor can be heard, before gasping, "She's coming back again. She has bullets now."
Sheats shot one of her daughters again, "from the back," the neighbor said.
Moment later, officers arrived on the scene, ordering Sheats to drop the weapon, a .38-caliber handgun that her husband told police had been passed down by her great-grandfather to "protect her family."
When Sheats refused to drop the gun, an officer opened fire and killed her on the scene.