Oscar Pistorius Reveals Horrific Details Of Girlfriend's Murder In First-Ever TV Interview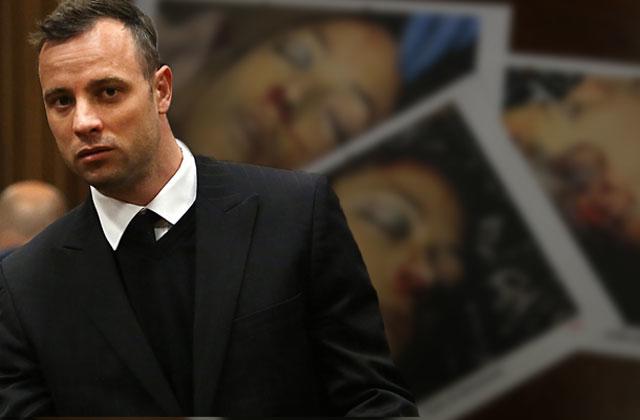 Article continues below advertisement
As RadarOnline.com previously reported, the Olympic gold medalist was charged with slaughtering his girlfriend on Valentine's Day 2013 in his South Africa home after he shot and killed her. At the time, he claimed that he mistook the model for an intruder.
Pistorius, who was initially found guilty of culpable homicide in 2014, claims to be remorseful for taking his girlfriend's life.
"And I understand the pain people feel, that loved her and miss her. I feel that same pain. I feel that same hate for myself. I feel that same difficulty in understanding this," he told ITV ."And I look back and I think, I always think – how did this possibly happen? I think, how could this have happened? How could this have happened?"
He described his shock after he fired the gun in the bathroom, accidentally killing the 29-year-old model. He said after the shooting, the double amputee went back to the bed looking for Steenkamp, but could not find her.
"I get down to the floor and I can't feel her," he said. "So I start pulling everything apart and I start saying like, 'Reeva, Reeva, Reeva' and I'm like pulling my hand and I'm on my stumps now still, I was like pulling my hand across the curtain. Thinking like 'Lord please tell me she's hiding behind the curtains.' And I get to the end of the curtains and my heart just sinks."
Article continues below advertisement
While still weary of an intruder, he claimed he ran back to the bathroom on his stumps and realized that Steenkamp might be on the other side of the locked door.
"I'm screaming now for Reeva and just start screaming, 'Jesus please god, please please please just don't let this be what I think it is,'" he said. "I need to get in this toilet to see if it's Re. And if she's not answering why isn't she answering me, is she scared? Is she ok? So I ran back to the room down the passage to get the cricket bat and I start smashing down this door. I reach into the door to open the lock from the inside and I realize the key isn't there. And I punch, I take one of the planks that's now lose and I rip it out and then I can see Reeva is on the floor."
South African judge Thokozile Masipa is expected to announce Pistorius' new sentence on July 6.
"I don't want to go back to jail; I don't want to have to waste my life sitting there. If I was afforded the opportunity of redemption I would like to help the less fortunate like I had in my past," he said, while also noting that he disagrees that his actions were murder. "I would like to believe that if Reeva could look down upon me that she would want me to live that life."