Mom Accused Of Stabbing Three Sons Was Investigated By The Arizona Department Of Child Safety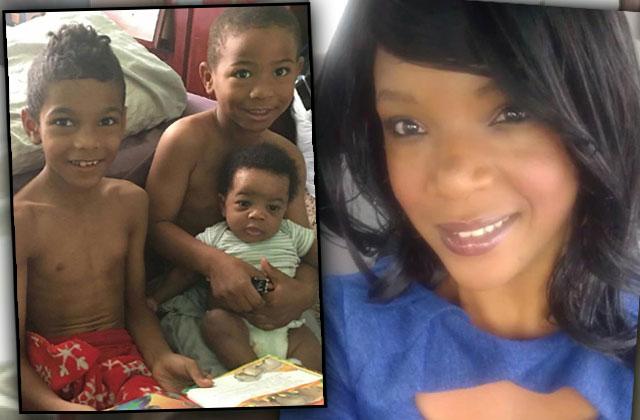 The Arizona mother suspected of stabbing her three young children to death has been previously investigated by the Arizona Department of Child Safety, RadarOnline.com has learned.
In 2010, the Department of Child Safety and the Phoenix Police Department had trouble tracking down Octavia Rogers, 29, after someone had reported an abrasion of one of her son's forehead, officials confirmed in a statement to People.
Article continues below advertisement
Just a year later, Rogers was under fire again and accused of neglect. The allegation was based off of the smell of marijuana that was reportedly coming from their home, the statement said.
A few months before her sons Jaikare Rahaman, 8, Jeremiah Adams, 5, and Avery Robinson, 2-months, were discovered dead in their home, Rogers was investigated again after she allegedly delivered a baby that was "exposed to marijuana."
"The investigator found the children to be safe and referred the mother for services," however she "did not participate," the statement reads. "There was no reason or legal grounds to take the children into emergency state care" and "the case was substantiated and closed."
As RadarOnline.com previously reported, the boys were found dismembered in a bedroom closet after Rogers' brother called police last week.
Article continues below advertisement
He told officials that her behavior had been erratic in recent weeks.
When he returned home from work late Wednesday night, Rogers allegedly began discussing God and religion before locking her brother out of the house.
Once he made it back in, he discovered Rogers with multiple self-inflicted stab wounds on her neck and abdomen and he told police his sister had done it because she was pregnant.
She was taken to a nearby hospital and is expected to make a full recovery. Should she survive the injuries, police plan to charge her for the killings.