Nathan Griffith Calls CPS on Jenelle Evans For Being A 'Repetitive Heroin User'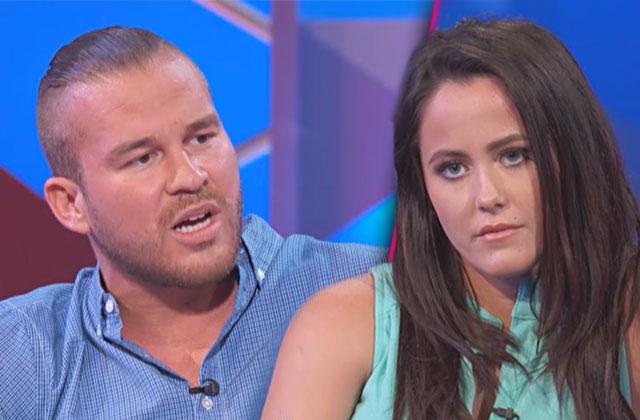 Nathan Griffith will do anything to regain custody of his son – even if it means exposing Jenelle Evans' shocking secrets! The Teen Mom 2 star accused his ex-fiancée of abusing drugs and herself amid their heating custody battle.
On the reunion special, Griffith fired back to Evans' abuse claims throughout their tumultuous relationship.
"All of these boyfriends are supposedly abusing her when she's abusing herself," he said. "Might want to show them that little cut on your wrist too… You slit your wrists."
Article continues below advertisement
Griffith is referring to when he filed court papers in April revealing Evans "threatened self-harm and/or suicide and did, in fact, slice her wrists with a knife."
When she asked if Griffith ever choked or slapped her in the face, he denied her claims.
Griffith then accused Evans of speaking to current boyfriend David Eason's family while they were dating. He even blasted her for allegedly cheating with her ex-boyfriend Kieffer Delp.
"Show them the picture of you and Kieffer in bed," he said. "But I cheated on you?"
She responded, "We're at my house. Nathan climbs in my bathroom window at 4am and bursts in my window after he moved out."
Evans' mother, Barbara Evans, later revealed Griffith allegedly choked Kieffer when he caught them together during their "one-night visit."
"Nathan was so angry he started choking Kieffer so bad he almost killed him," she said. "And then Kieffer left the next day and we never saw Kieffer again."