Betrayal: Ex-Girlfriend Shopping Muhammad Ali Sex Tape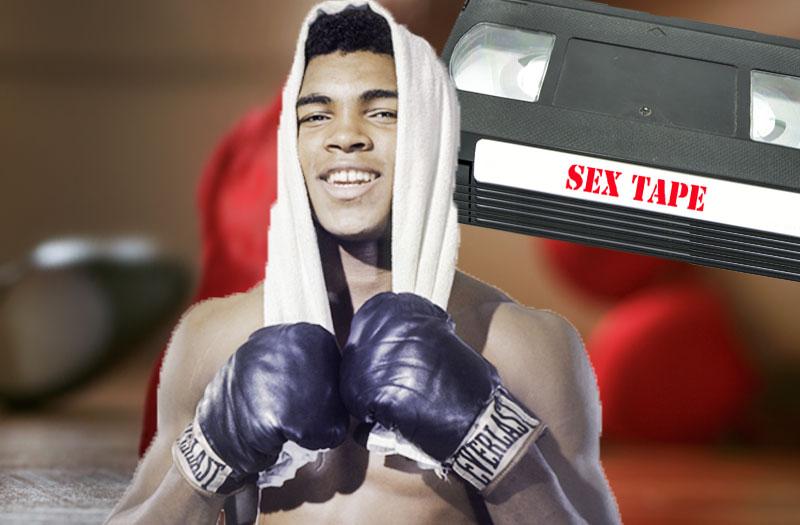 Barbara Mensah, former girlfriend of the late Muhammad Ali, claims to be in possession of a sex tape featuring the former prizefighter.
Mensah, 70, carried on a 20-year affair with Ali during his days as a boxer, and is not only claiming that he is the father of her daughter, Kiiursti, but also, that she caught his wild orgy romps on video.
"I know the value of the footage," she told the Sunday People. "No one has anything like this. I'd like to get as much as I can for it."
Article continues below advertisement
Mensah claims that the video was shot at "gumbo parties" that Ali put together after his boxing matches. "They used to call them gumbo parties - it was a mix of everything," she explained. "There would be Ali and a few of his guys and then about a dozen or more girls... All of them were stunning. Muhammad couldn't keep away from a pretty girl whether he was married or not."
Mensah has already looked into having the film transferred to CD in preparation for the sale of what she insists is graphic video. "The tapes show them having sex," she said, adding that she hopes to rake in at least $100,000 for the footage.
As RadarOnline.com reported, Ali had a complicated family life, wrought with estrangements as well as accusations against his fourth wife. "Yes she tried to keep me from you in life and in death but here I am at the private funeral. R.I.P. my love," Mensah said. "Ali always ­referred to me as his wife with great respect and not as a hidden affair."
Still, despite the respect they had for one another, Mensah is dedicated to bringing in top dollar for the footage, which she says was handed over by Ali's trusted confidantes.