Keep Her In Prison! Los Angeles DA BEGS Governor Not To Release Manson Cult Killer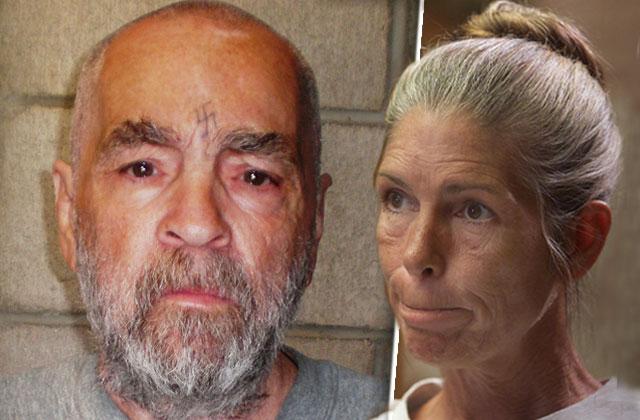 Charles Manson family killer Leslie Van Houten has been recommended for parole by the California Board, but the Los Angele District Attorney is arguing that she poses an "unreasonable risk of danger to society," and should remain behind bars.
Van Houten, now 66-years-old, was recommended for parole after 46 years in prison for her complicity in the Helter Skelter murders of the LaBianca family.
Governor Jerry Brown has the final say in the matter, and he has been lobbied hard by everyone from Sharon Tate's sister to LA County DA Jackie Lacey to keep the convicted killer behind bars.
Article continues below advertisement
"The LaBiancas were murdered in a brutal fashion, and the killings were carried out in a manner that shows exceptionally callous disregard for human suffering," Lacey said.
She also contrasts Van Houten's previous parole hearings with the arguments she presented for her release.
"In the past, Inmate Van Houten minimized her act of wiping the entire house free of all fingerprints as what she called 'busy work' to take her mind off what she had done," Lacey claimed. "She never admitted that she did it to cover up the identity of the murderers."
Article continues below advertisement
Lacey told the Governor that "the act of minimizing her behavior demonstrate her inability to appreciate the magnitude of her problems. Despite her years of positive programming she is still unwilling to understand just how dangerous and involved her behavior was."
Arguing her point, Lacey wrote, "As such she continues to pose an unreasonable risk of danger to the community if released."
Lacey also wrote about a report Van Houten had submitted to the Board from a "private clinician."
Van Houten "attempted to manipulate the board by submitting a psychological assessment of insight by a private clinician," Lacey explained. "However the clinician that evaluated her was a longtime friend of 13 years who previously submitted a letter of support for her release! This contact is manipulative and continues to show a 'criminal thinking' mind. The 'criminal thinking' mind surely poses a current unreasonable risk of danger to society."