Exclusive
Diabolical Psychopath Charles Manson's Shocking Prison Letters Exposed!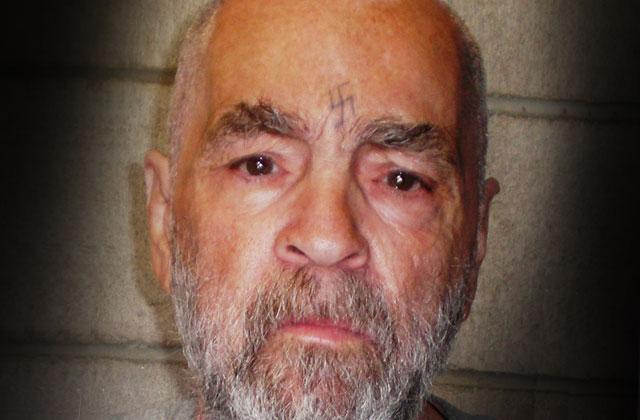 Article continues below advertisement
"Over the years, now and then, he'll send something in through the mail," Van Houten shockingly told the parole board on April 14, 2016.
"I received something in the mail through him which I think came from someone else writing it for him," she said, revealing to the board the last time she heard from Manson was in 2013.
READ MANSON FAMILY MEMBER LESLIE VAN HOUTEN'S TESTIMONY HERE
Van Houten went on to describe the letters she received from Manson.
"I've only, over the 40-year period, I've probably only received three missives and I turned them over to the institutional investigator's office," she said.
But Van Houten also admitted that she read the letters and that Mason was still trying to manipulate her.
"He accused me for not standing loyal, making up stuff, you know, not – it's all geared towards him getting out of prison and being critical of me and I've turned into the very thing that he tried to save me from, you know," said Van Houten.
Article continues below advertisement
Victim Sharon Tate's sister, Debra Tate, who attended the parole hearing, told RadarOnline.com that she was disgusted by Van Houten's admission and believes that she is not reformed and should not be released back into society.
"I think that is extremely valid and a telling sign," she said about the Manson letters.
However, Van Houten placed the blame for the communication on her prison.
"First of all, I wonder why the authorities didn't catch it and then I feel uncomfortable that he remembers me," Van Houten told the board in her testimony.
But Tate told RadarOnline.com Van Houten's finger pointing could be an indicator that she is still under Manson's spell.
"Her immediate response was 'the system should have prevented that' — that isn't taking responsibility," she pointed out.
Tate also revealed that Van Houten's prison record shows she has an affinity for evil men.
"She was allowed to have a 15-year sexual letter relationship with another double homicide individual in another state," Tate claimed. "It was two murders talking to each other. She had a 15-year sexual relationship until the man died."