Friends In Low Places: Jailbird Joe Giudice Protected By Mob In Maximum Security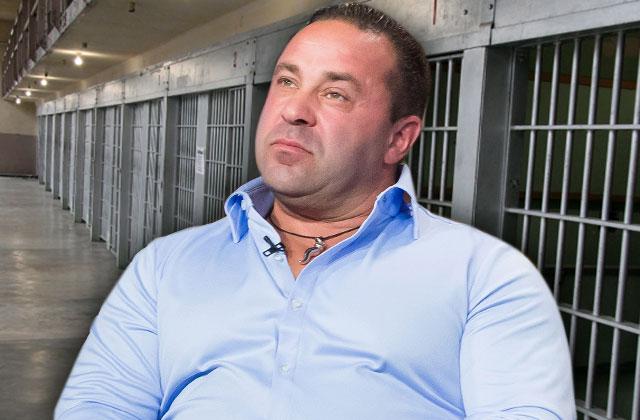 Joe Giudice has only been behind bars for two months, but he's already made some powerful prison friends.
The Real Housewives of New Jersey star, 44, has joined a crew of Mob-related inmates as he remains in maximum security, RadarOnline.com can exclusively reveal.
"Joe is being taken care of by these men," a prison insider tells Radar. "He's protected."
"He's now managing to stay out of trouble."
Prison wasn't initially going so well for Giudice. As Radar first reported, the father of four, who has confessed to struggling with booze, showed up to prison "drunk and belligerent" on the morning of March 23. As a consequence for his bad behavior, he was thrown into maximum security.
Article continues below advertisement
Though he now has a group of feared friends, the Italian-born Giudice is still struggling with the possibility of deportation after he completes his three-year sentence.
"There's a strong possibility," he'll be kicked out of the country come 2019, a source insists.
The Bravo star would leave behind his 44-year-old wife, Teresa Giudice, and four young daughters: Gia, 15, Gabriella, 11, Milania, 10, and Audriana, 6.