Hillary CAUGHT Attacking Husband Bill — 'Secret Service Had To Separate Them'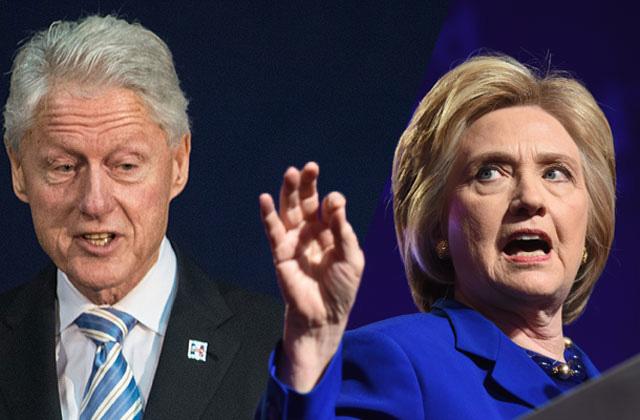 Queen of mean Hillary Clinton once attached her husband Bill, hitting him so hard she left a visible mark on his face! That's the shocking claim from a White House insider who said the presumptive GOP nominee is hiding a dark side.
According to an insider, the White House became "battleground" as Bill's presidency came to a close and his impeachment controversy engulfed the First Family. The source claimed that verbal spats between Bill and Hillary would escalate, and Hillary even sometimes became violent.
Article continues below advertisement
"Hillary just snapped," the source claimed. "She lost it and smacked Bill upside the head. He was stunned." The hit was so hard that it left a visible bruise on Bill and had to put on makeup for several days to cover the red mark, according to the insider.
"Secret Service agents had to physically separate them and keep them apart!"
After that incident, "Hillary went off to another room," the source said, but other times, Hillary even allegedly threw books and an ashtray at her husband, causing the Secret Service to fear for Bill's physical safety.
The Secret Service tried to keep the two apart when they weren't at public functions because inevitably they would start screaming matches, the insider claimed, and Hilary would often pull away from Bill. "It was as if his touch was revolting," reported a witness.
Now, however, they're playing nice as Hillary ramps up her own presidential campaign.
Do you think the Clintons make a good match? Let us know in the comments!