Heather & Terry Under Fire! Shocking Twist In Nasty Lawsuit From Dubrows' Former Pal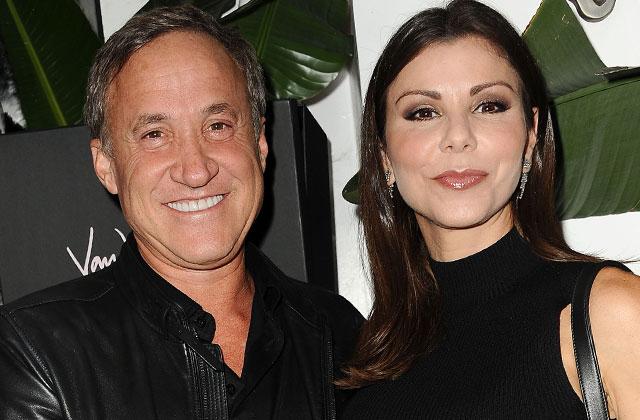 Heather and Terry Dubrow have one more reason to celebrate ahead of tonight's Real Housewives of Orange County premiere. In a shocking turn of events, the couple's former friend, Steven Czik, has dropped his extortion, harassment, libel and slander suit against the reality stars, RadarOnline.com can exclusively reveal.
Czik and his attorney filed paperwork in the Los Angeles Superior Court on June 7, requesting that the suit be dismissed without prejudice. That means that he could still file suit against them again in the future.
Article continues below advertisement
But for now at least, the lawsuit has been dropped.
As RadarOnline.com previously reported, the Dubrows' secrets were revealed in court after Czik allegedly refused to pay back a $1.7 million loan the couple had given him to invest in a lifestyle management company.
The Bravo couple took Czik and other involved parties to court over the cash, and won a $2 million judgment, but they say that money never surfaced. And then, the claws came out! Czik claimed the Real Housewives of Orange County stars launched a nasty email campaign to bring him down.
In one salacious email filed as part of Czik's extortion, harassment, libel and slander lawsuit, Terry wrote, "BTW don't even consider offering me a paltry settlement amount. I will absolutely have you f**king disbarred. If you don't pay me what you owe me you will end up disbarred, publically shamed and in every living room across the world known for what you did to me."
"I am ending you pathetic career. Prepare for big time television exposure," Terry wrote in another email later on that day. "Once we expose you, you will in the short term lose INSTANTLY all your clients. That's assuming you have any."
Heather also allegedly defamed him in her podcast as well.
"Our accountant, a prominent attorney Plaintiff and THIS woman scammed US and many others out of millions of dollars," she broadcasted in December.
Meanwhile, the plastic surgeon also threatened to make the ordeal into a major plotline on season 11 of The Real Housewives of Orange County, premiering today, Czik said.
Story developing.