Cocaine, Porn & Prostitution! 'Game Of Thrones' Star Says Show Saved Her Life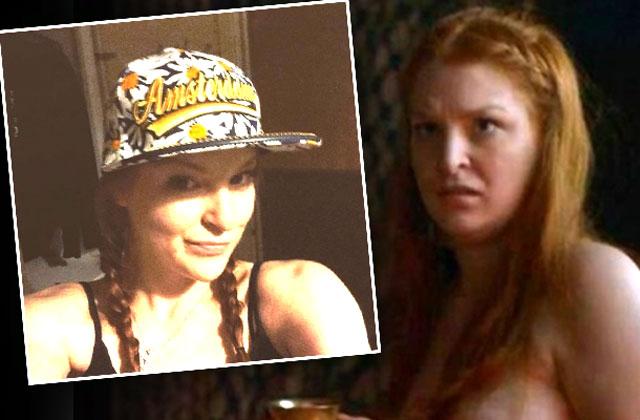 Game of Thrones star Josephine Gillan led a troubled life before she was cast on the racy HBO series.
In fact, the 27-year-old confessed that the popular show saved her from an early grave.
"Game of Thrones saved my life. I couldn't have gone on for much longer. I was addicted to cocaine and to keep the supply I needed I had to sell my body three or four times a week," she said. "I was earning thousands of pounds a time for sleeping with wealthy punters. They'd pay a fortune knowing they were having sex with a porn star."
Article continues below advertisement
"I'd get as much as $5,800 for an all-night session. I should have been set up for life but all the money was being blown on drugs. I was a train crash."
"Most punters couldn't even have sex. They were either too drunk or just couldn't get it up. Most of them were pathetic, they just wanted a cuddle and someone to talk to. If they wanted to pay me lots of money to sleep with me it was fine. I had drugs to buy," she continued.
One day, a customer turned partner asked Gillan to marry him.
"It was straight out of the film Pretty Woman. He wanted to marry me and proposed two days before my 22nd birthday. I said yes and we were happy for two years. I gave up working as a prostitute and he was OK with me carrying on in the porn industry," she dished. "Then one day I was crying and out of the blue he slapped me across the face five times. I packed my bags and left. I wasn't going to have anyone hit me and I wasn't going back for more."
"I was forced back into my old life again. One day I overdosed snorting cocaine," she said. "My heart stopped and the medical staff had to fight to save my life. It was a lucky escape."
Just two days later, she overdosed again. After that the aspiring actress vowed to ditch drugs for good.
As fate would have it, Gillan came across an ad for GoT casting. She sent her photo in and was cast without even auditioning! Now, Gillan leads a stable life.