Rosie O'Donnell Lashes Out At Donald Trump AGAIN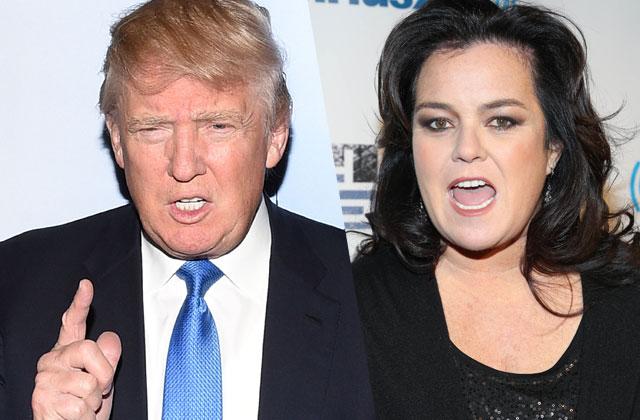 The eternal feud between Rosie O'Donnell and Donald Trump has heated up again — and now it's getting personal!
Appearing on the ABC game show Match Game, host Alec Baldwin posed to O'Donnell a hypothetical question: "Donald Trump has created a new Olympic event that he knows he can win. It's a contest to see who can BLANK the most times in 60 seconds."
O'Donnell couldn't help but launch a nasty dig, telling Baldwin, "You know my feelings about that orange slug!"
Article continues below advertisement
After years of Twitter back-and-forth, the two made headlines again during an infamous GOP debate last August, when Fox News host Megyn Kelly asked Trump about his derogatory language toward women including the terms "fat pigs" and "dogs."
Trump clarified the question, saying he was referring to "only Rosie O'Donnell," which received laughter and applause from the crowd.
O'Donnell then tweeted at Trump, "try explaining that 2 ur kids."
Are you Team Rosie or Team Trump? Let us know in the comments!