David Foster's Kids Slam Yolanda's Lyme Disease Battle: 'You're Not Dying'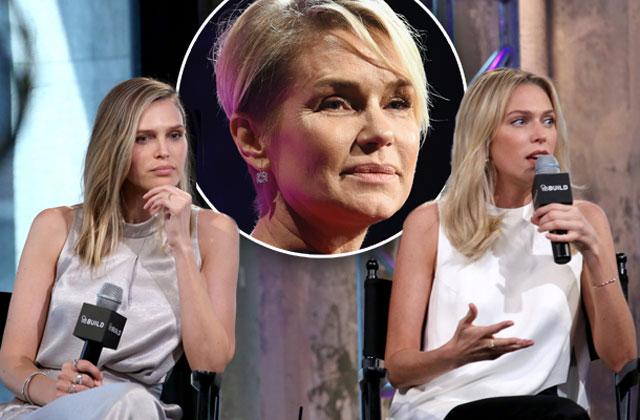 David Foster may prefer to take the high road when it comes to his divorce from Yolanda Foster — but his daughters are more than happy to step into the ring.
"We don't comment to our friends on Yolanda's health. That's not for us to comment on," Sara Foster, 35, said Wednesday on SiriusXM's Dirty, Sexy, Funny with Jenny McCarthy.
"Only she knows her journey, but I will say is if you're capable of continuing to be on a reality show, you're not dying," she continued.
Article continues below advertisement
As RadarOnline.com previously reported, Yolanda announced her split from Foster in early December, after four years of marriage. The Real Housewives of Beverly Hills star filed for divorce in January, seeking spousal support and legal fees from her music producer ex .
At the time, Yolanda seemed to blame the breakup on her ongoing struggles with Lyme disease, admitting that David's role as the caregiver was "extremely challenging" for them both.
"Again, we are not doctors. We have no idea what goes on, and we don't wish anyone ill will of any kind," younger sister Erin Foster chimed in during their interview. "However, I think that from everyone's experience, if anyone's ever known someone who is very sick, who has cancer, who is dying, who's in the last year of their life, the only thing that person gives a sh*t about is getting through the day and being treated normally."
Article continues below advertisement
The 33-year-old confirmed that her father had hoped to block Yolanda financially following their split, but that it could leave his reputation misconstrued by the public.
"No one wants everyone to know how sick they are and everyone to see how much they're struggling, and when that seems to be the focus, making everyone see how sick you are, that's just confusing to someone who's trying to be supportive," she said.