Drugs, Theft & Worse! Father Of Boy Who Fell Into Gorilla Enclosure Has Shady Past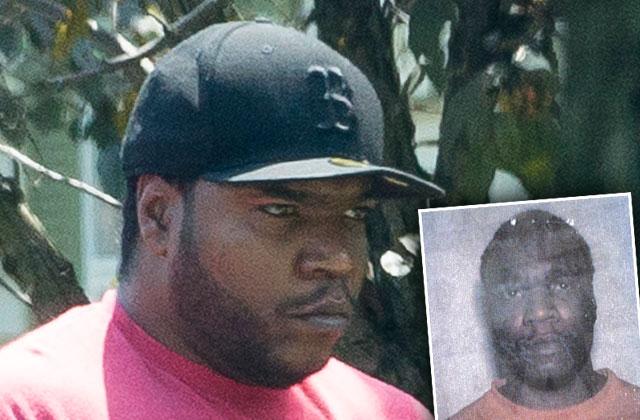 Deonne Dickerson, the father of the three-year-old boy who fell into a gorilla enclosure at the Cincinnati Zoo last week, has a lengthy criminal history that includes drug trafficking, burglary and kidnapping, RadarOnline.com can exclusively reveal.
Dickerson, 37, was arrested on July 10, 2006, after getting caught trafficking several grams of cocaine in Portage County Ohio.
"…Dickerson did knowingly sell Crack Cocaine, a Schedule II controlled substance, in an amount that exceeds one gram bit in an amount lass than five grams," Dickerson's indictment, obtained by RadarOnline.com, states. "Said act being Trafficking in Drugs, a Felony of the Fourth Degree."
Article continues below advertisement
During the same incident, Dickerson was also charged with possession of criminal tools. In this case, officials believed that his car and cell phone were being used for drug trafficking.
He eventually plead guilty and was sentenced to one year in prison.
Two years later, on September 9, 2008, Dickerson was indicted for burglary and aggravated theft. He pleaded guilty to both charges, and was sentenced to two years in prison, according to the Cuyahoga County online court record docket, plus three years of probation.
But the gorilla kid's dad's run-ins with the law began even earlier than 2006.
In 2000, Dickerson was arrested and charged with burglary, kidnapping and robbery! He pleaded guilty to burglary and robbery, and the kidnapping charge was dismissed. was eventually found guilty and sentenced to three years and seven months in jail, minus time served, the online docket states.
Now, Dickerson appeared to have turned his life around and is working as a sorter at a Cincinnati industrial equipment supplier.
As RadarOnline.com previously reported, the internet went into a frenzy after zookeepers opted to shoot and kill the endangered animal in the hopes of saving his child, when the tot fell into the Cincinnati Zoo gorilla enclosure last week.
Dickerson and the boy's mother, Michelle Gregg, will not be charged for the incident that led to the death of 17-year-old Harambe.
Story developing.