Presidential Election 2016
Bill Betrays Hillary! Caught In Private Meeting With Attorney General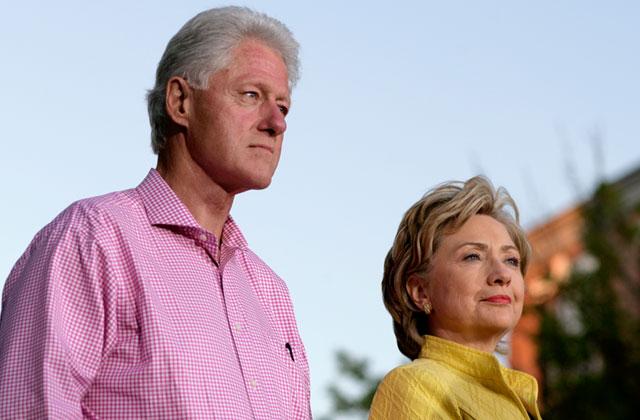 Article continues below advertisement
Since Hillary is currently under federal investigation for the alleged mismanagement of her private email server and since the meeting occurred only hours before the public release of a controversial Benghazi report, some Democrats are upset that the meet-up ever took place.
Democratic senator Chris Coons told CNN that the meeting "doesn't send the right signal" and that Lynch should have "steered clear, even of a brief, casual, social meeting with the former president" because it was poor timing. David Axelrod, a former top aide to President Obama, tweeted that the meeting was "foolish."
"There was no discussion on any matter pending before the Department or any matter pending with any other body," Lynch said. "There was no discussion of Benghazi, no discussion of State Department emails, by way of example I would say it was current news of the day, the Brexit decision and what it would mean."
But the 30-minute meeting had some people questioning what's actually going on behind closed doors in Hillary's ongoing private email investigation.
Article continues below advertisement
"That's terrible," Donald Trump told radio host Mike Gallagher. "And it was really a sneak. It was really something that they didn't want publicized, as I understand it. Wow, I just think it's so terrible. I think it's so horrible."
Trump went on to say the private meeting should make voters question the judgment of everyone involved. "This is terrible and nobody can understand why nothing's happened," Trump said. "You see a thing like this and, even in terms of judgment, how bad of judgment is it for him or for her to do this? I mean, who would do this?"
The presumptive GOP nominee then said that even the liberal media was reporting on the story because it's "so out of bounds."
Story developing.