Fears For Betty! New Claims 94-Year-Old White Could Have Early Alzheimer's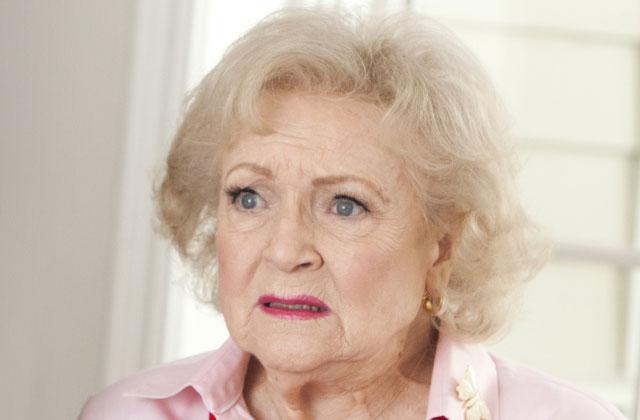 Beloved Betty White is secretly battling brain-robbing Alzheimer's, friends fear. The 94-year-old Hollywood legend has kept a low profile since her birthday in January, making just one guest TV appearance on a prerecorded episode of NBC's short-lived series Crowded in April, RadarOnline.com can exclusively reveal.
But what viewers didn't see, according to sources, is the meltdown the actress had at the taping, struggling to find words and unable to remember her lines!
Article continues below advertisement
"Betty fears she's losing her mind," confided a source close to the aging star. "It was a terrible scene at the taping. The more she tried to get her lines, the worse it got, until she was in tears."
"She says she was so well prepared, but when it came time to deliver, she felt she didn't know where she was. Almost all her words disappeared from her mind," the insider said. "People rushed to assure her that 'going blank' happens to everyone, but she wouldn't listen. She said it had never happened to her!
"She finally got through the show but she was embarrassed and horrified!"
"Betty's a pro and has been amazing for her age up until a few months ago," said the insider, but now could she be losing it?
"She was always smart as a whip, then almost overnight, it seems things began to change," the source continued. "But she's refusing to get tested for dementia or Alzheimer's. She says that at her age she doesn't want to know."
Article continues below advertisement
"She's always vowed to keep working until her very last day. She says that's what keeps her alive. It's so sad to see her deteriorating before our eyes!"
When her series Hot in Cleveland was canceled last year and she lost Off Their Rockers too, friends worried that White would head into a downward spiral of loneliness and even depression without the shows that gave her a reason to live, said another source.
"We pray that the taping meltdown was just a bad day," said the insider. "Betty is a national treasure. Losing her faculties to Alzheimer's is her worst nightmare!"