Exclusive
Ben BASHES Jen: Affleck Calls Tense Meeting To Claim Ex Is LEAKING Divorce Secrets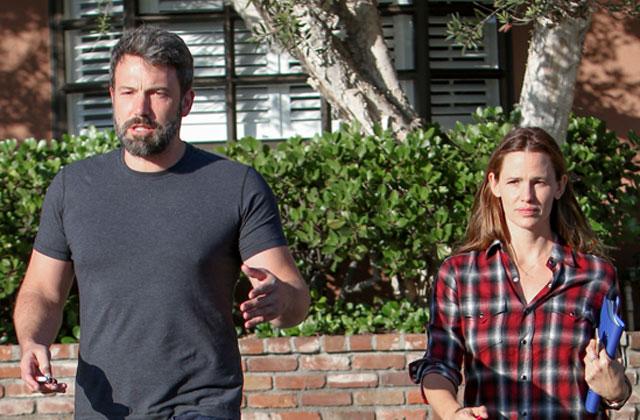 RadarOnline.com has exclusively learned that Ben Affleck and Jennifer Garner recently called a tense meeting to discuss leaks about their rocky marriage and how to handle the rumors.
"Jen swears up and down that nothing in the press about the state of their relationship is out there because of her," said a source, noting Garner insisted that other than the Vanity Fair interview she's "not done a thing to encourage the bad press about Ben."
Article continues below advertisement
Despite Garner's adamant denials, said the source, 43-year-old Affleck "doesn't believe her."
"Ben thinks Jen doesn't want to expedite the divorce because she is having so much fun creating stories herself," revealed the source.
Garner, 44, would be wise to be careful since Affleck, who is "resentful but keeps the peace," may soon lose his patience, said the source.
"She definitely has skeletons in her closet that no one has looked into because everyone has been focused on the negative attention she's drawn to Ben's demons," said the source.
"Still they have agreed to call a truce on making each other look bad," said the insider. "Jen promised to keep a tighter leash on what she and her team say from now on."