Woman Who Duct Taped Dog's Mouth Shut Convicted Of Animal Cruelty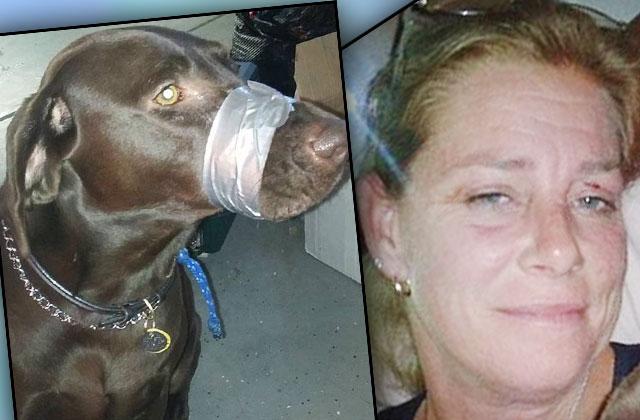 Article continues below advertisement
Cary Animal Control Supervisor Shelly Smith said in court that Lemansky "admitted duct taping the dog's mouth, calling it a joke and saying it was a way to stop barking," ABC 11 in Raleigh, North Carolina, reported on Friday.
Smith claimed that Lemansky "told her she accidentally posted the picture to Facebook, meaning to only send it to her son."
However, shortly after she posted the horrifying picture of the dog in November she doubled down on her comments by posting a follow up note that read, "Don't panic everyone it was only for a minute but the dog hasn't barked since… POINT MADE!!!"
The Animal Cruelty Supervisor testified that she visited the home with the dog after the incident and the dog "didn't have any hair loss or swelling and was in good spirits," so it was not removed from the home, according to ABC 11.
However, the prosecutor told the court that the duct tape punishment caused "pain" to the dog, and Lemansky was found guilty of animal cruelty.
Do you think this was a fair punishment for the cruel dog owner? Sound off in comments below.