Woman Tapes Dog's Mouth Shut, Posts Photo To Facebook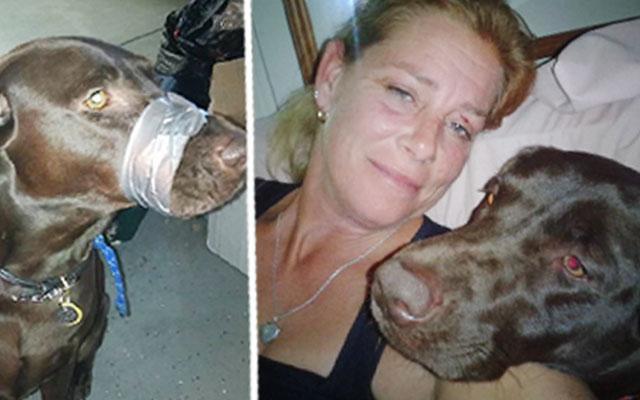 A South Daytona woman is under fire after posting a shocking photo of her dog to social media.
Katie Brown posted the photo of her chocolate lab with duct tape wrapped tightly around its muzzle. She captioned the photo, "This is what happens when you dont (sic) shut up!!!"
The photo has since been shared over a hundred thousand times, but Brown has refused to admit wrong-doing. After an influx of negative comments, she doubled down on her actions, saying, "Don't panic everyone it was only for a minute but the dog hasn't barked since... POINT MADE!!!"
Article continues below advertisement
Further updates from the police department have indicated that Brown is currently traveling for the holidays, but that the investigation will continue upon her return. "SDPD will continue to diligently investigate this case," they wrote. "Please help us out by not flooding our emergency phone numbers, which may impact other emergency calls. We appreciate (sic) your concerns."